Notepad

Your notepad

You don't have any products on your notepad yet.
Xervex Sägeketten-Haftöl Bio
Product information of the company:
Bar and chain oil - biodegradable, KWF-tested, rape seed oil.
CHAINBIO is a biologically easily degradable bar and chain oil, in accordance with the regulations of the federal environment agency for "chain lubrication oil for chainsaws".
Made from vegetable oil and toxicologically safe additives.
Microorganisms make it degradable in a very short amount of time, preventing environmental damage.
The proportion of renewable raw materials lies at about 95% in accordance with ASTM-D6866-12.
CHAINBIO possesses a very exceptionally good viscosity-temperatur-behaviour, very good cold resistance and because of its adhesion and lubrication properties, a very high wear and corrosion protection, at an economic fuel comsumption.
Long term cold behaviour at -18°C over 100h: flawless decanting.
Properties:
Color: light yellow;
Density at 15°C: 0,920 g/cm³ (DIN51757)
Viscosity at 40°C: 55.0 mm²/s (DIN51562)
Viscosity at 100°C: 12.0 mm²/s (DIN51562)
Viscosity index: > 220 VI (DIN ISO 2909);
Flashpoint: > 300°C (DIN ISO 2592)
Pourpoint: << -30°C (DIN ISO 3016).
Durability: at least 18 months at - 20°C to + 30°C storage temperature.
The values fluctuate, due to permitted raw material and production tolerances.
Consumer instructions corresponding to RAL-UZ 178:
"Keep locked up and out of the reach of children."
"Do not allow product to reach ground water, water bodies or sewage system, even in small quantities."
"Product residues should be handed in at municipal special waste collection points."
"Only recycle completely emptied containers."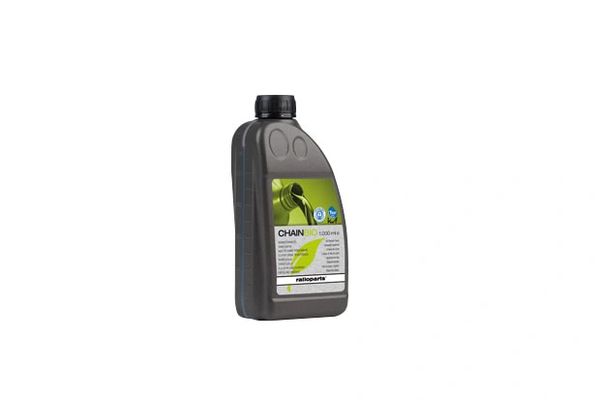 12-008.jpg, I:\ratioparts\rp Einkauf\RFeldhaus\Sonstiges\Produkt\Blauer Engel\Bilder\ratioparts Chainbio\12-008.jpg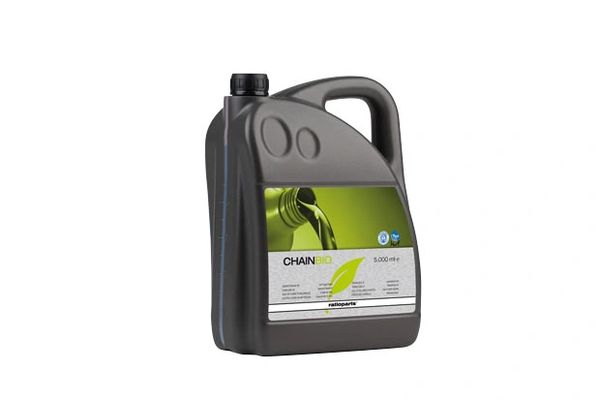 12-009.jpg, I:\ratioparts\rp Einkauf\RFeldhaus\Sonstiges\Produkt\Blauer Engel\Bilder\ratioparts Chainbio\12-009.jpg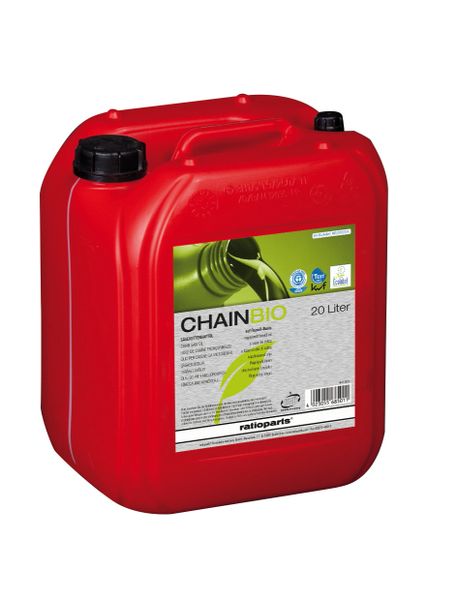 12-079.jpg, I:\ratioparts\rp Einkauf\RFeldhaus\Sonstiges\Produkt\Blauer Engel\Bilder\ratioparts Chainbio\12-079.jpg
More information about the product
Ratioparts Ersatzteile-Vertriebs GmbH
Barentsstraße 17
53881 Euskirchen
Germany