We love second hand – Back to school with the Blue Angel. 100% recycled paper for our environment
200 million exercise books are packed into school satchels in Germany every year. And this enormous number does not even include the many notebooks and reams of printing paper that students use for their studies. Only a small proportion of this huge mountain of paper is made up of 100% recycled paper, despite the fact that this type of paper clearly outperforms other types when it comes to protecting the environment, climate and resources.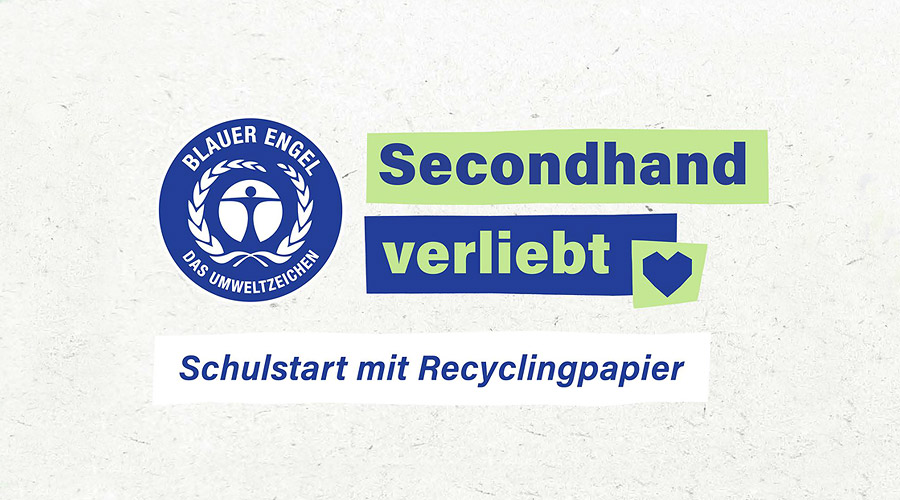 It is actually really easy to improve your own "environmental grades". At the start of the new school year or a new semester, you simply need to look for the "Blue Angel" ecolabel when purchasing exercise books, notebooks and printing and copying paper. This label guarantees that no additional trees were felled in the production of these paper products because they were sourced 100% from recovered paper. In addition, the manufacturing process for these products saves around 70% of the energy and 80% of the water in comparison to virgin fibre paper.
Projects
We are looking for exciting student and school projects that we can publish on this website. Get in touch with us if you have any great ideas or proposals for new campaigns on the theme of recycled paper.
Further information on this subject