Notepad

Your notepad

You don't have any products on your notepad yet.
Eurocol 920 Europlan Alphy
Product information of the company:
High-quality, universal, very low-stress setting, self-levelling compound based on alpha-hemihydrate.
For very high loads.
For levelling mineral substrates, also less stable substrates, ceramic tiles, natural stone coverings, terrazzo, screwed wood-based panels (V100 P4 - P7, OSB 2 - 4) and prefabricated screeds as well as mastic asphalt, prefabricated screeds and mastic asphalt.
Can be used in layer thicknesses up to 20 mm, on mastic asphalt up to 8 mm.
For subsequent flooring work and the laying of parquet.
Pumpable up to 75 m hose length.
Squeegeeable.
No ettringite formation on calcium sulphate screeds.
Chromate-free, therefore skin-friendly.
The product can be used on underfloor heating and is suitable for use with chair castors according to DIN EN 12529.
For interior use.
Very low-emission installation material, certified according to EMICODE EC 1 Plus.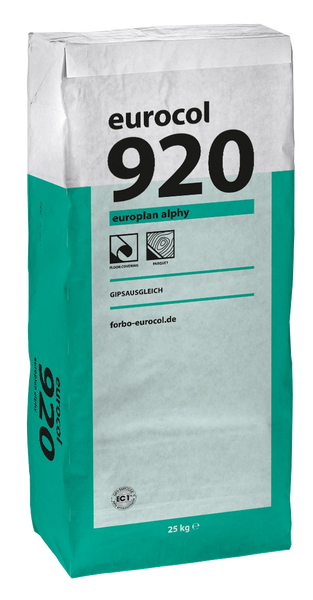 920 Europlan Alphy
More information about the product

Forbo Eurocol Deutschland GmbH
August-Röbling-Straße 2
99091 Erfurt
Germany