Notepad

Your notepad

You don't have any products on your notepad yet.
COMpact 5200, COMpact 5200R
Product information of the company:
A small-office initiative from Auerswald: modern communication for everybody!

Since many years bigger PBX systems like our COMmander 6000 are known for their versatility and their ability to adapt to changing demands later. Medium-sized businesses can now profit from the same possibilities: COMpact 5200 is the perfect choice for companies with the need for up to 32 internal ports. Especially the 19" rack version with just 2 height units and an affordable price is ideal for modern enterprises.
Up to 32 VoIP subscribers
Up to 20 ISDN or 20 analogue subscribers
Up to 16 VoIP channels simultaneously, of which 14 can be configured for external use (internet telephony)
System telephony with digital VoIP and ISDN telephones from the COMfortel range
Internal ISDN ports for 2-wire and 4-wire technology (UP0 and S0)
Unified Messaging – central voicemail and fax system with up to 8 channels for a max. of 40 subscribers or groups
CTI with Auerswald PBX Call Assist 2
Interfaces (APIs) for connecting 3rd party software, e.g. ESTOS ProCall or proprietary software
Integration in home and facility automation, e.g. KNX/EIB and IP switching relays
Full system integration of analogue and IP door intercom systems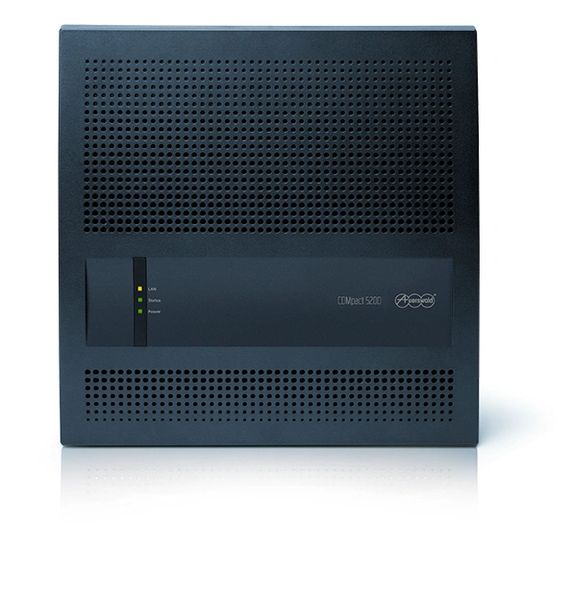 COMpact 5200, Auerswald GmbH & Co. KG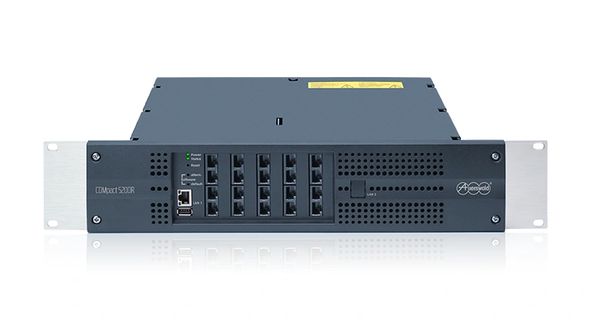 COMpact 5200R, Auerswald GmbH & Co. KG
Auerswald GmbH & Co. KG
Vor den Grashöfen 1
38162 Cremlingen
Germany