Notepad

Your notepad

You don't have any products on your notepad yet.
CARTESIO ECOLOGICA Suspension Files- Hängemappen
Product information of the company:
The Cartesio Eco-logic hanging files are the ideal product to satisfy the requests of those customers who have always been accustomed to the Cartesio models and also of the large part that is now decidedly oriented towards eco-sustainable purchases.
The line of suspended Cartesio Eco-logic files does not fear comparisons in terms of environmental respect.
The percentage by weight of recycled material is greater than 90%.
The packaging, also made with ecological materials, also has a lay-out with a strong emotional and communicative impact for the final consumer.
Le cartelle sospese Cartesio Eco-logica rappresentano il prodotto ideale per soddisfare le richieste di quella clientela da sempre avvezza ai modelli Cartesio ed anche di quella grossa parte ormai decisamente orientata su acquisti eco-sostenibili.
La linea di cartelle sospese Cartesio Eco-logica non teme infatti confronti in termini di rispetto ambientale.
La percentuale in peso di materiale riciclato è superiore al 90%.
Gli imballi, anch'essi realizzati con materiali ecologici, dispongono inoltre di un lay-out di forte impatto emotivo e comunicativo per il consumatore finale.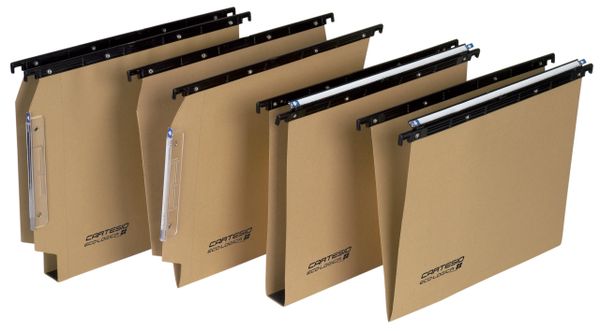 https://www.bertesi.it/category/cartelle-sospese/cartelline-in-cartone-ecologiche/
https://www.bertesi.it/cartesio-ecologica-per-cassetto-serie-100-2/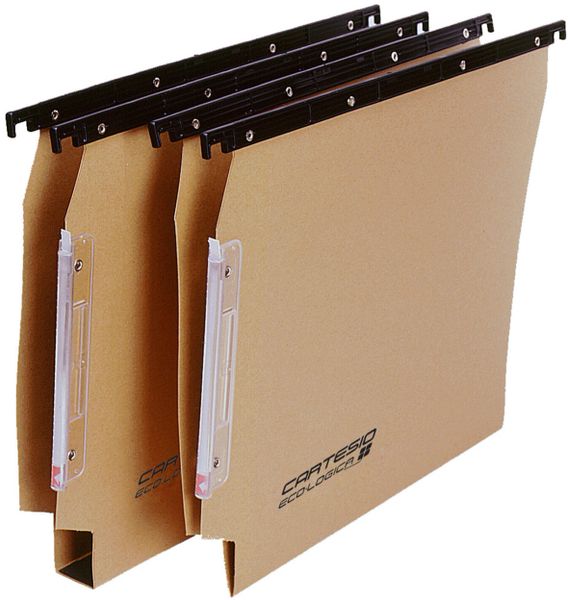 https://www.bertesi.it/cartesio-ecologica-per-armadio-serie-114-f-beta/
More information about the product
Brand: CARTESIO ECOLOGICA

CARTOPLAST BERTESI S. r. L.
Via Puglie,9
41012 Carpi-MO
Italy