Notepad

Your notepad

You don't have any products on your notepad yet.
WINI WINEA MAXX LOCKER
Product information of the company:
Today's workplace is often designed to accommodate multiple ways of working. These areas need to offer space for all kinds of work, nomadic or resident, communicative or mobile. The workplace might continually be evolving but storage to store personal belongings out of the way is still needed. WINEA MAXX Lockers offer the bespoke solution that is perfectly matched to your individual needs.
In the past, we developed a variety of individual storage solutions for our clients, basically for their nomadic work areas. In all these cases we were asked particularly to offer storage, for personal items to luggage and wardrobes. Based on these successful projects we designed the WINEA MAXX Lockers.
Individual width, depth or height required? Mail slot needed? Locking system with manual dial lock, key, key card or directly integrated in your building's installations? WINEA MAXX Lockers can be adapted to any individual need.
Based on our case experiences we offer standardised power options for our lockers. You can choose between an integrated power unit in the back panel or decide on the flexible version, which allows the free placement of the power supply. Cables are guided in a compartment created by double back panels and can be comfortably accessed from the front.
These individually organisable solutions are based on the WINEA MAXX cabinet range. This range is characterised by its clean carcass design and its sustainable materials. While designing this product, our main focus was on a harmonious joint pattern and the greatest possible modularity. The lockers fit any aesthetic by combining different finishes and veneers, which can be applied to front and carcass as well as to the edges of top and bottom. The modular system allows unlimited combinations and addition of elements up to a height of 7 FH, restricted only by technical conditions. For accessing the lockers from both sides, they can be placed in tessellated combinations, top and bottom part facing in opposite directions. The different door designs of WINEA MAXX Lockers allow to create a tailor-made furnishing for every working environment.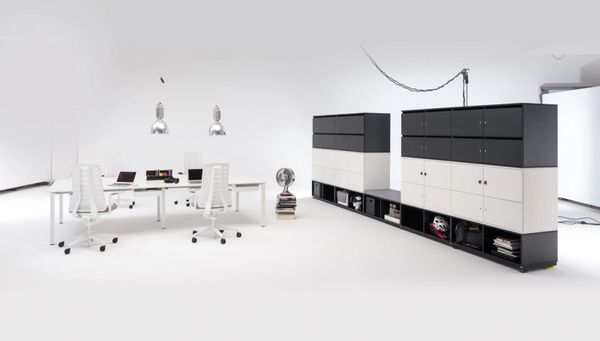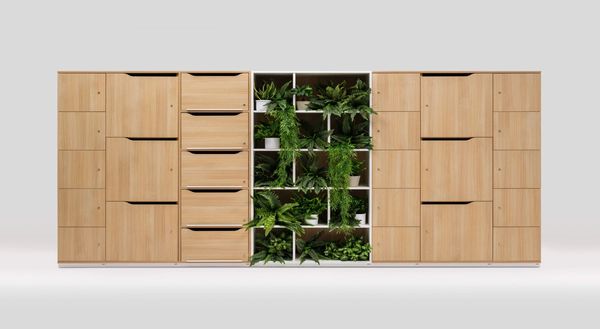 More information about the product

WINI Büromöbel Georg Schmidt GmbH & Co.KG
Auhagenstraße 79
31863 Coppenbrügge
Germany