Notepad

Your notepad

You don't have any products on your notepad yet.
SØRENSEN LEATHER DUNES®
Product information of the company:
DUNES®
DUNES® is an exclusive Aniline leather with a natural, rustic look and a sublime, almost velvety tactile feel. Achieved via a process of sanding and applying a special type of leather oil to the surface. At the same time, DUNES® boasts a matt look that's raw with a touch of understated elegance.
Part of DUNES®' extra appeal are the natural markings which bring a unique personality to each hide. Colour tones will also vary from hide to hide and within each individual hide. Watch for a beautiful patina that will appear over time as a result of the leather's usage, exposure to daylight and interior lighting. With use, the leather will become shinier and smoother over time.
Our DUNES® collection has received the Nordic Swan Ecolabel. A highly-respected certification verifying that it meets their rigorous requirements regarding the environment, use of energy and resources. Additionally, as a result of meeting a separate set of criteria, DUNES® can be specified as one of the components as part of the certification process for a design to be awarded the EU Ecolabel (EU Blomst in Danish).
Minimum order 1 hide
Dispatch Within 24 hours
Type Aniline leather
Thickness 1.1 – 1.3 mm
Size 4.5 – 5.5 m2
Origin European rawhide, typically from Italy, Germany, Austria, Switzerland and Scandinavia
Surface An elegant, matt surface with a somewhat velvety look and feel
Finish Special leather oil to enhance the body
Tannage Chrome-free
Dye Water-based aniline dye
Particular attributes A soft leather with velvet-like touch. A slightly raw, rustic look with natural markings. A lovely natural patina will appear over time, depending on exposure to light and conditions of use.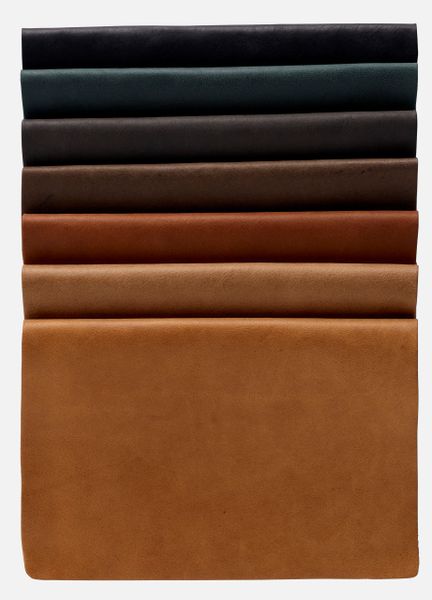 More information about the product