Notepad

Your notepad

You don't have any products on your notepad yet.
SØRENSEN LEATHER OPTIMO
Product information of the company:
OPTIMO
OPTIMO is a chrome-free protected leather.
Surprisingly firm, very durable and practical, OPTIMO has a light surface coating that makes it water resistant, designed to protect the leather from any stains, fading or wear and tear over time.
It's no coincidence that our name for this collection is OPTIMO. It's the ideal, optimal leather that can be used for almost any type of furniture or design concept. The fine surface pattern gives it a uniform look, which also makes it easy to work with.
Our OPTIMO collection has received the LEATHER STANDARD by OEKO-TEX® certification.
Minimum order 1 hide
Dispatch Within 24 hours
Type Protected leather
Thickness 1.1 - 1.3 mm
Size 5.0 – 6.0 m2
Origin European rawhide, typically from Italy, Germany, Austria and Switzerland
Surface Very strong and durable with a uniform surface grain
Finish Extremely strong surface protection
Tannage Chrome-free
Dye Water-based aniline dye
Particular attributes Water repellent, dirt repellent, stain resistant, durable, easy upkeep. A firm, buffed leather with a very fine surface print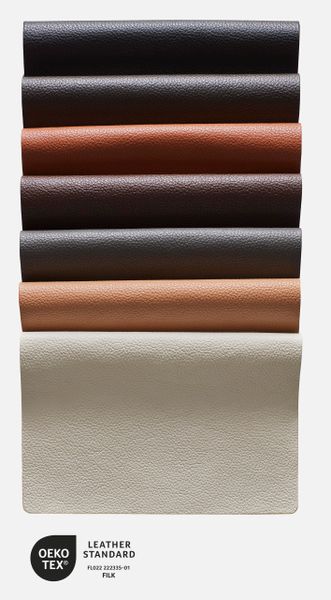 More information about the product