Notepad

Your notepad

You don't have any products on your notepad yet.
Sedus Quarterback, Drehstuhl: qb-102, Besucherstuhl: qb-223, qb-233; mit Membranbespannung ohne flammhemmender Ausrüstung
Product information of the company:
Generously proportioned...
Generously proportioned and elegant – the Sedus quarterback is an office swivel chair which promises plenty of space for productive well-being at the very first glance. With its particularly high backrest, the quarterback provides great support, whether working on a concentrated task, or for a more mobile work force.
...stylish and elegant.
But it's not just the quarterback's generously sized backrest which impresses at first sight – with its dynamic design, striking silhouette and numerous colour options, it will work in any design scheme. A chair full of character that is easy to put your trust in. Sedus quarterback.
Creating team play.
Sedus quarterback swivel and visitor chairs make a great impression in large open plan offices and small individual spaces. Thanks to their sophisticated ergonomics, with easy-to-use adjustment, they also render everyday office life more comfortable and efficient. They unite apparent opposites, such as openness and protection, transparency and closure, as well as simplicity and contemporary materials to produce an unmistakeable look: timeless elegance which combines lightness of design with dynamic function to satisfy your comfort, productivity and wellbeing.
Comfort and performance.
The Sedus quarterback does exactly what it promises at first glance. It gives you a feeling of sitting securely without restricting movement and dynamism. And it doesn't stop there: the quarterback technology ensures exceptionally balanced movements which promote comfortable working in various sitting positions. From the generously sized backrest through to the "Similar" mechanism with quick adjustment of the spring force – all the features have one goal in mind: to enhance comfort and well-being without compromising on durability and resilience.
Many individual specialists, who together make an unbeatable team. The Sedus quarterback is a genuine team player who you can rely on whatever the situation. For day-to-day office life, this striking all-rounder is joined by comfortable four-leg models, with and without castors, as well as cantilever models which pick up on the large backrest as a style element and are thus immediately recognisable as members of the quarterback family. Whether you prefer the mesh, slim or fully upholstered version, the quarterback family supports you whatever the situation.
Generous – also in terms of sheer choice.
The quarterback satisfies even the toughest of demands in terms of sitting comfort and ergonomics. It also doesn't fail to impress when it comes to aesthetics – as a design element, it has its very own winning character and unquestionable style. The large range of shades and fabrics as well as the various frame versions provide for almost unlimited combination options. This allows a unique and harmonious solution to be tailored to your personal style or design scheme.
Making an environmental statement, too.
Inner values which are sure to impress: In addition to its numerous outstanding features, the quarterback boasts a very special design detail – a backrest which can be mounted in a single step. This means it can be sent partially assembled and then assembled on site in an instant without the need for tools. This saves on packaging material, reduces transport volume by 50% and thus also further improves the quarterback's already outstanding ecological credentials. And: You can sit on your new quarterback even sooner as it can be delivered as a normal postal parcel within 24 hours.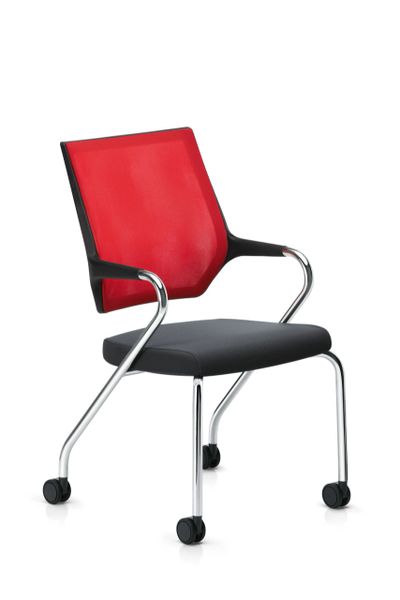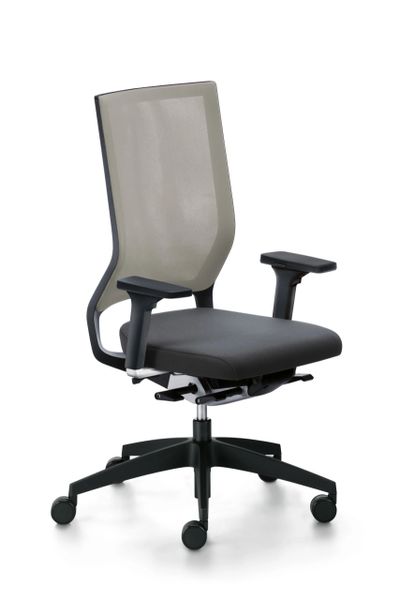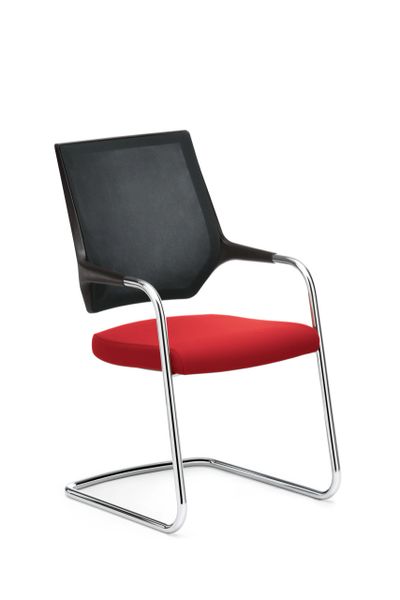 More information about the product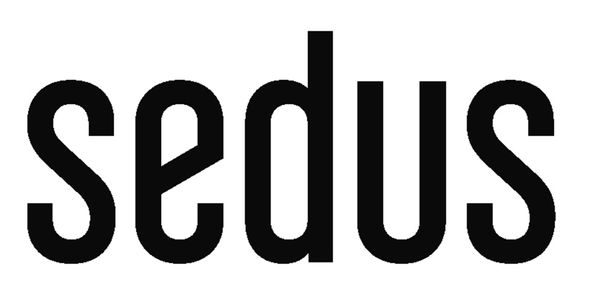 Sedus Stoll AG
Christof-Stoll-Straße 1
79804 Dogern
Germany