Notepad

Your notepad

You don't have any products on your notepad yet.
Romberg Classic / Kids / Power, Anzucht-Töpfe: Verschiedene Formen und Größen
Product information of the company:
Romberg pots are 100% peat-free. They are particularly suitable for use in propagators. The pots allow easy root penetration. No replanting shock occurs because the young plants are planted with the pot. After planting out, the growing pot decomposes biologically.

The pots are suitable for propagation by seeds, for pricking small seedlings and for growing cuttings. First, the pots must be filled with growing substrate up to approx. 0.5 cm below the edge. Then, depending on the plant species, one or more seeds are sprinkled on the substrate surface and covered with some substrate. Then moisten the substrate. All Romberg growing pots are marked with the environmental label "Der blaue Engel", which stands for a particularly environmentally friendly and resource-conserving production.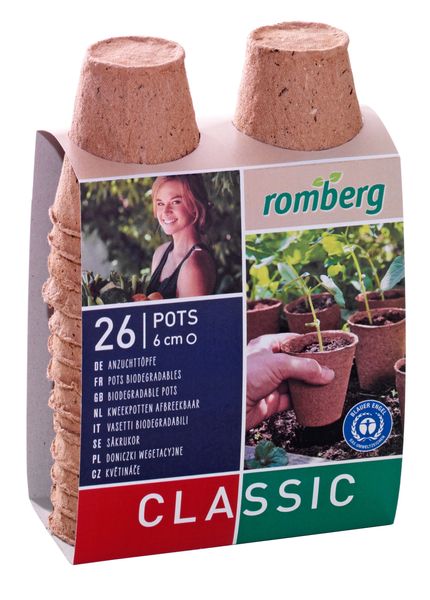 https://www.romberg.de/produkt-art/anzuchttoepfe/, Romberg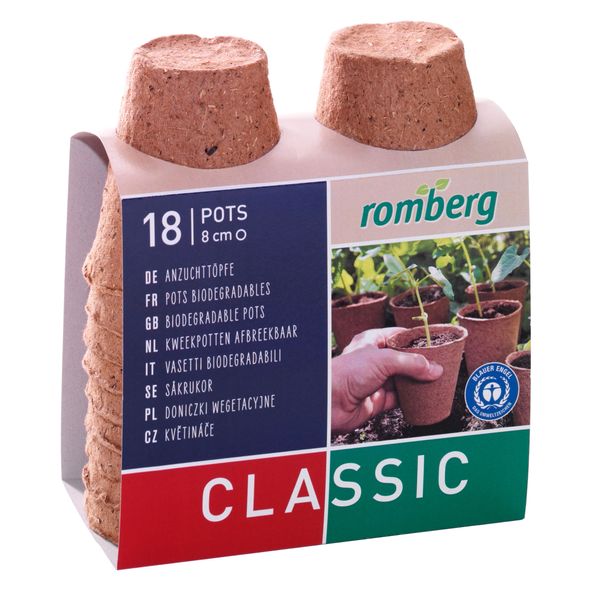 https://www.romberg.de/produkt-art/anzuchttoepfe/, Romberg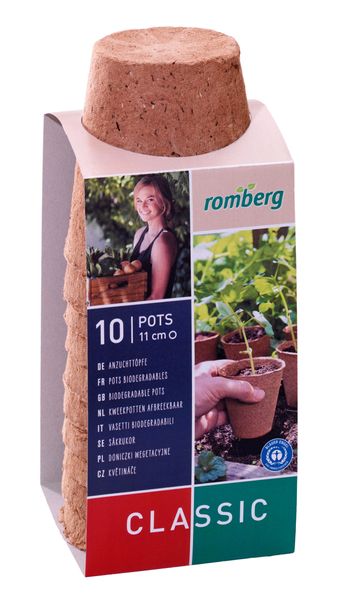 https://www.romberg.de/produkt-art/anzuchttoepfe/, Romberg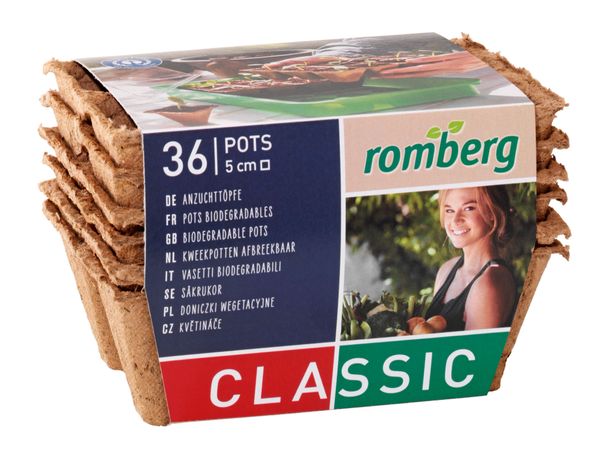 https://www.romberg.de/produkt-art/anzuchttoepfe/, Romberg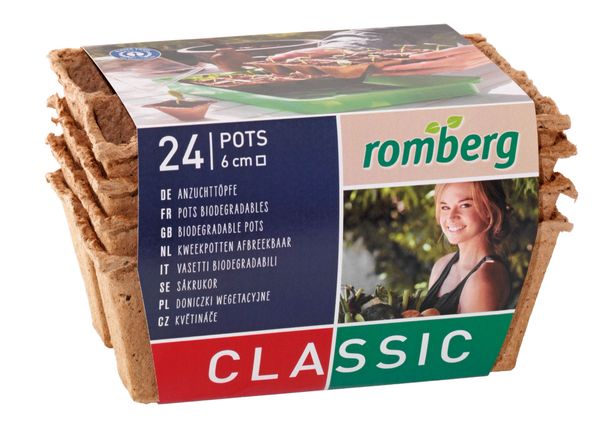 https://www.romberg.de/produkt-art/anzuchttoepfe/, Romberg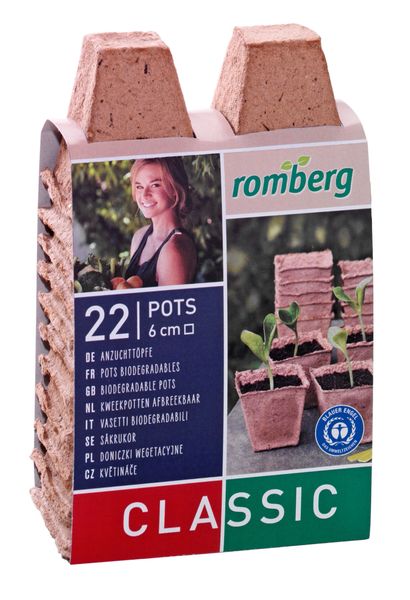 https://www.romberg.de/produkt-art/anzuchttoepfe/, Romberg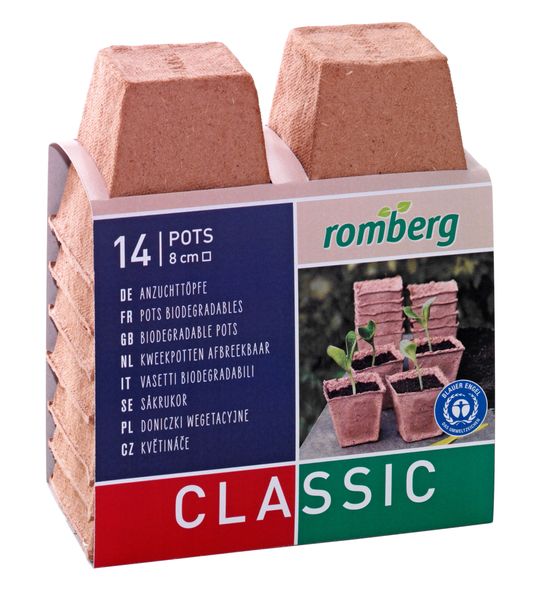 https://www.romberg.de/produkt-art/anzuchttoepfe/, Romberg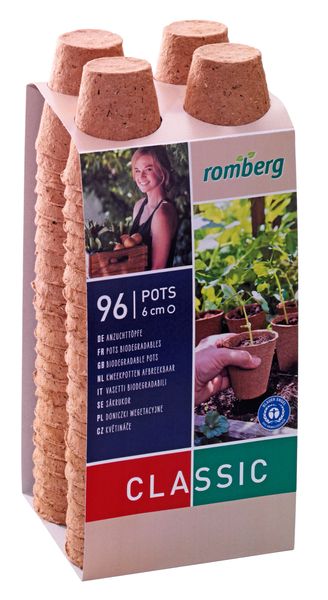 https://www.romberg.de/produkt-art/anzuchttoepfe/, Romberg

Romberg GmbH & Co. KG
Werner-von-Siemens-Str. 13
25479 Ellerau / Deutschland
Germany