Notepad

Your notepad

You don't have any products on your notepad yet.
PEMATEX GREENWAY Smart
Product information of the company:
GREENWAY natural flooring is the floor for healthy living - 100% PVC and plastic-free, without harmful plasticizers, with excellent technical properties and timeless design. This waterproof floor covering creates a warm atmosphere and is highly resistant at the same time.
Dimensions: 1225 x 236 x 6 mm, Packaging: 7 pieces (i.e. 2.024m²), other dimensions possible on request.
GREENWAY natural flooring is unique for these three reasons:
1) The specially developed scratch-resistant surface offers optimal protection against scratches and abrasion. The brushed structure gives the natural floor an authentic look.
2) The unique base plate made of natural raw materials and minerals combines the advantages of traditional wood and stone floors like the robustness and durability of stone and the warmth of wood.
3) Stylish does not always mean expensive! GREENWAY natural floor is a real eye-catcher and the best value option.
Properties:
· PVC-free
· Plastic-free
· Free of harmful substances
· Easy to install
· Durable
· Easy to maintain
· Warm to the feet
· Suitable for underfloor heating
· Made for residential buildings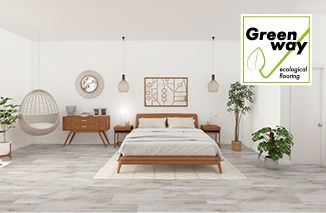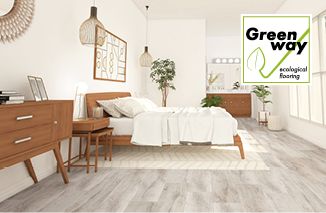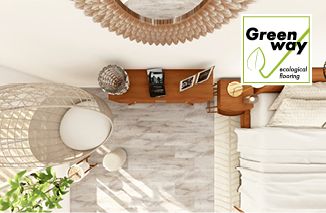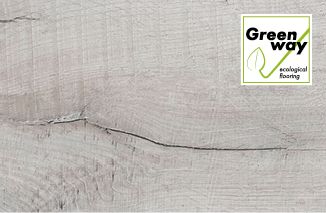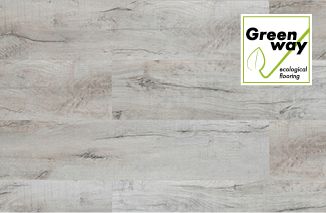 More information about the product