Notepad

Your notepad

You don't have any products on your notepad yet.
OEST Biosynt
Product information of the company:
OEST BIOSYNT is an easily biodegradable chain lubrication acc. to the regulations of the Federal Environment Agency for "chain oils for motor saws" and therefore received the "Blue Angel"-Ecolabel as well as the EU Eco label. According to the enlarged KWF test, OEST BIOSYNT is perfectly suitable for the professional application in harvesters.
OEST BIOSYNT is manufactured out of vegetable oils and toxicological perfect additives, which do not pollute the environment as they are degraded within short time by micro-organisms. The content of renewable raw material is at 100 % acc. to ASTM-D6866-12.
OEST BIOSYNT possesses a very favourable viscosity vs. temperature behaviour, especially a good cold resistance due to the adhesion and lubrication features. It offers a high wear and corrosion protection while also offering an economical consumption.
Long-term cold behaviour at - 18 °C for 100 h: perfectly refillable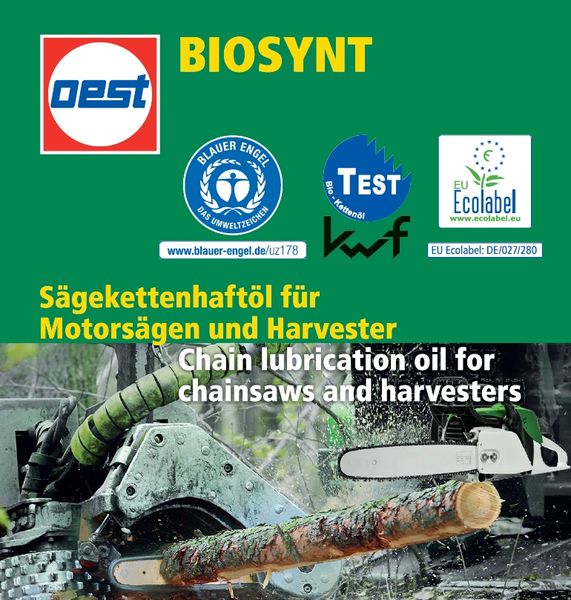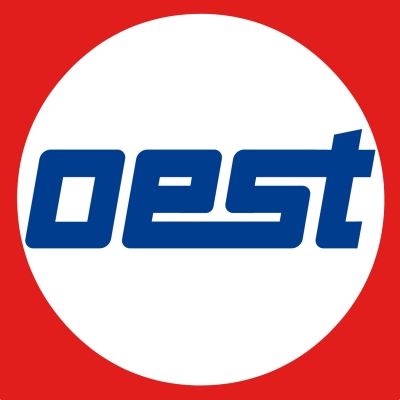 Oest (Georg) Mineralölwerk GmbH & Co.KG
Georg Oest-Strasse 4
72250 Freudenstadt
Germany