Notepad

Your notepad

You don't have any products on your notepad yet.
moll children's desk program Winner (desk model Winner / Winner Split/ Winner Compact in two foot versions; containers with castors Pro/Profi; additions)
Product information of the company:
moll Winner children desk

the table with the multiple possibilities

In addition to the wide range of accessories that the winner always has with him, Winner comes in two basic desk models — the Winner and the Winner Compact – in two desktop variants (Winner and Winner Split – and with two different height adjustment variants. Thanks to attractive decorative elements and a wide range of extension options, the Winner easily adapts to individual needs. Depending on the space needs, age and size of the child, Winner can be easily extended over time without being taken apart. Winner grows with growing needs. So: just relax.

The moll Winner offers height adjustment in two different comfort versions. The Comfort height adjustment, with a yo-yo device (adjustment range 53 cm to 82 cm) and the Classic height adjustment, moll's standard manual height adjustment in 10 stages with a proven hook fitting (adjustment range 53 cm to 82 cm).

The Winner offers the variant Winner Split. Here one part of the table top is fixed horizontally and the other part can be tilted. This makes the table ideal for left- or right-handed users.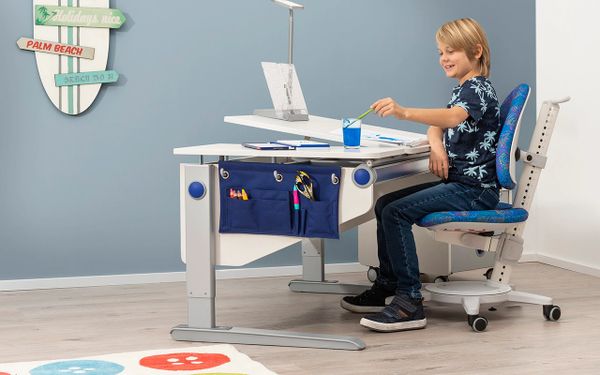 Winner kids desk, moll Funktionsmöbel - ©copyright Stefan Ruther www.gruppefuergestaltung.de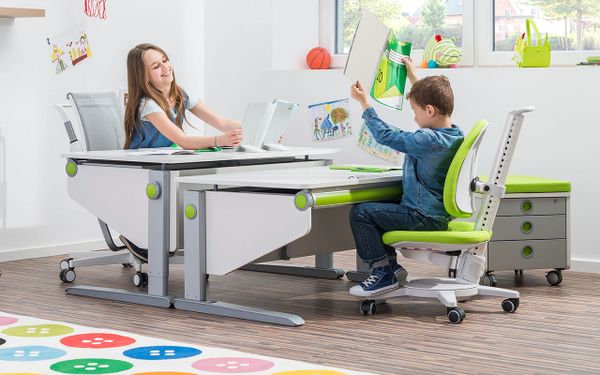 Winner kids desk, moll Funktionsmöbel - ©copyright Stefan Ruther www.gruppefuergestaltung.de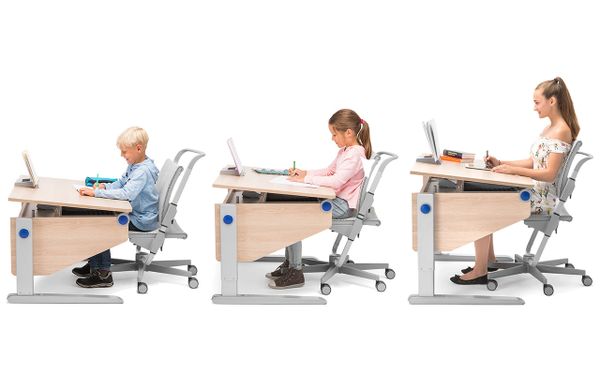 Winner kids desk, moll Funktionsmöbel - ©copyright Stefan Ruther www.gruppefuergestaltung.de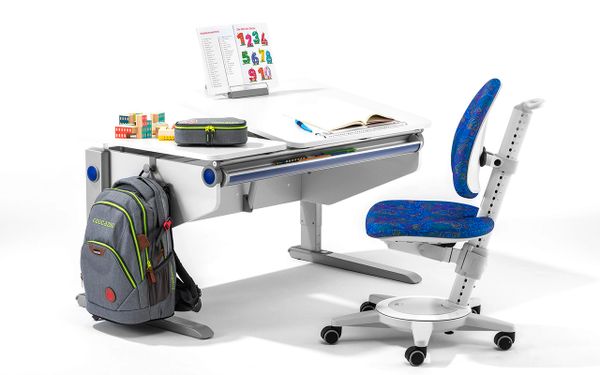 Winner kids desk, moll Funktionsmöbel - ©copyright Stefan Ruther www.gruppefuergestaltung.de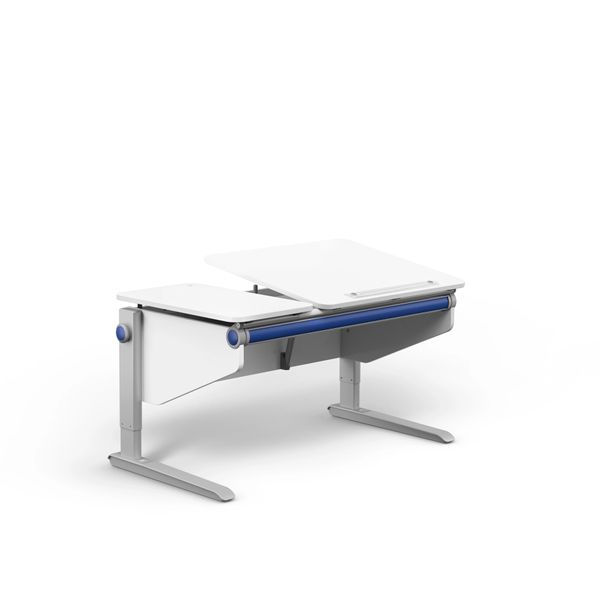 Winner Split kids desk
More information about the product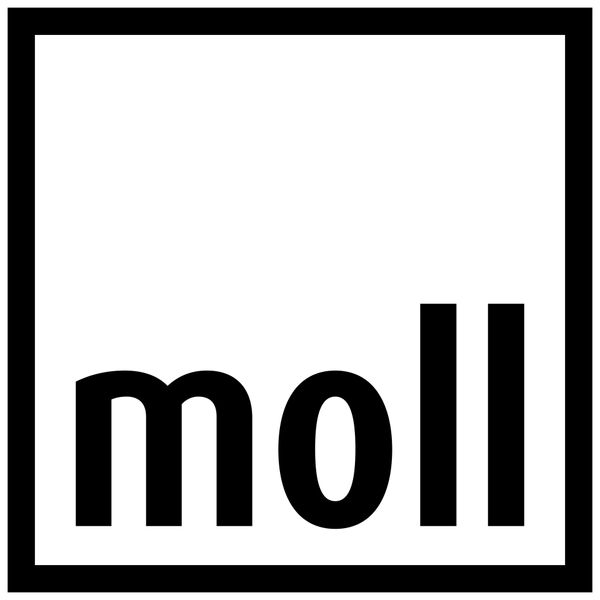 moll Funktionsmöbel GmbH
Rechbergstraße 7
73344 Gruibingen
Germany