Notepad

Your notepad

You don't have any products on your notepad yet.
LeapFrog LF80
Product information of the company:
Dual battery Digital Audio Baby Monitor with Night Light, LF80
Big home? No problem. The LeapFrog LF80 Enhanced Range Digital Audio Baby Monitor with Night Light lets you hear your baby clearly from the other end of the house or in a large backyard. Thanks to the enhanced range on this long-range baby monitor, you can be up to 460 metres away and still know how your little one is doing. Both the parent and baby unit are also equipped with a rechargeable battery, so you can monitor your baby anywhere wirelessly! Since the baby unit doubles as a gentle night light, easily create a soothing glow for your baby to fall asleep to. Lullabies also play right from the baby unit, giving you another soothing option.
Features
• DECT technology for secure connection and clear sound without interference
• Get up to 20 hours of portable operation on the parent unit and up to 8 hours on the baby unit
• NiMH rechargeable battery (AAA x 4) on both parent unit and baby unit
• Record your own story or message
• Feeding reminder
• Temperature sensor
• Two-way, talk-back intercom
• Night light on the baby unit
• Portable baby unit
• Belt clip on both parent unit and baby unit
• Other features: Volume control, 3-level sound indicator, Backlit display and Low-battery alert on the parent unit
• Extended range
• Indoor range - up to 75m; Outdoor range - up to 460m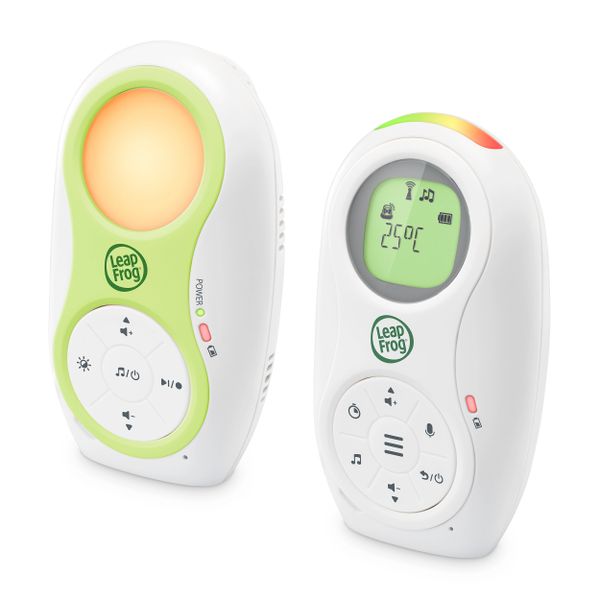 LeapFrog LF80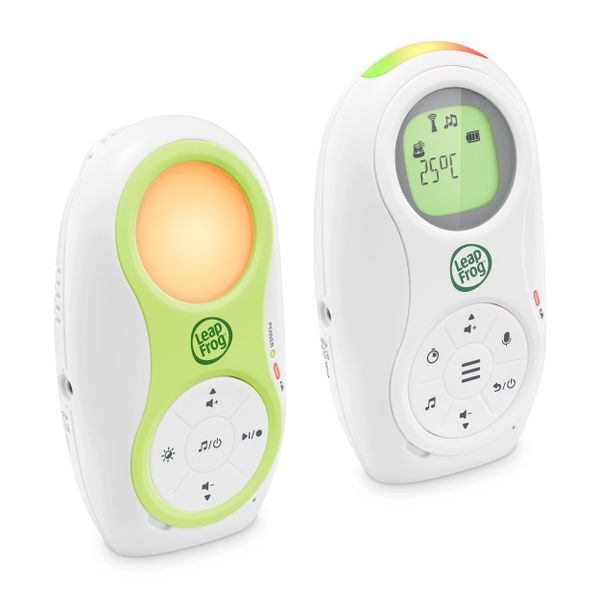 LeapFrog LF80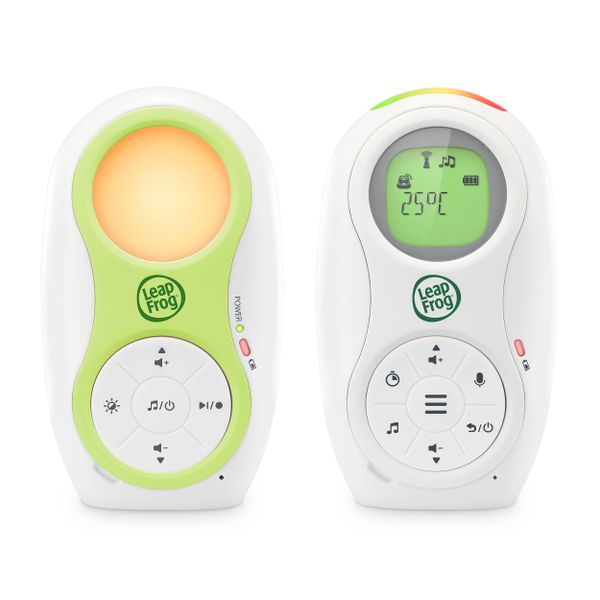 LeapFrog LF80
More information about the product