Notepad

Your notepad

You don't have any products on your notepad yet.
ikra Electric Quiet Shredder
Product information of the company:
With a power of impressive 3000W, the shredder shreds branches and twigs with a maximum diameter of 45mm with its robust and maintenance-free induction motor. An LED operating display provides information about the current operating mode. In the event of a branch blockage, the toggle switch can be used to quickly and easily activate reverse operation to easily clear blockages in the unit. A restart and overload protection ensure maximum safety. The shredder's recoilless roller system operates quietly and safely. The shredder is self-retracting. A tamper is also included in the scope of delivery. The large catch box (volume 60l) has an integrated safety switch. When the box is pushed out, the unit, and thus the shredding process, stops automatically and immediately. Thanks to the practical transport handle and the robust chassis with wheels, the shredder can be manoeuvred effortlessly in the garden. An extension cable (not included) can be easily connected to the integrated mains plug with coupling safety device. This shredder makes shredding garden waste an easy and efficient task.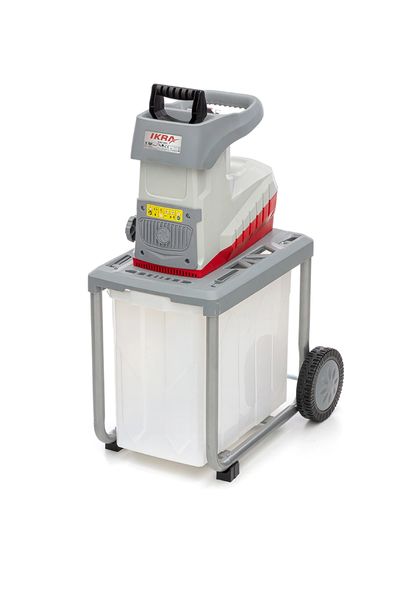 Electric Silent Shredder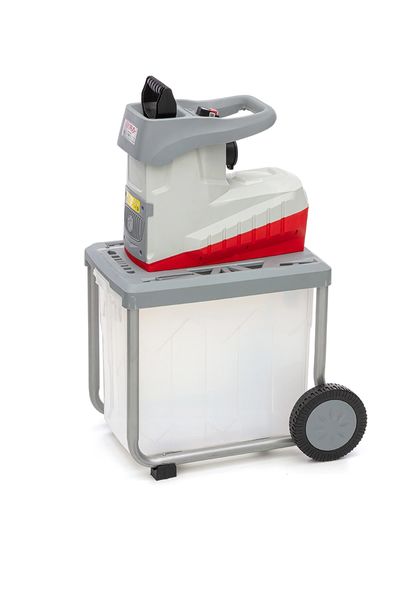 Electric Silent Shredder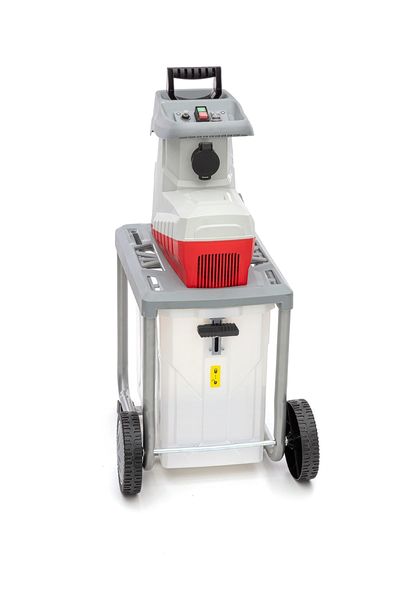 Electric Silent Shredder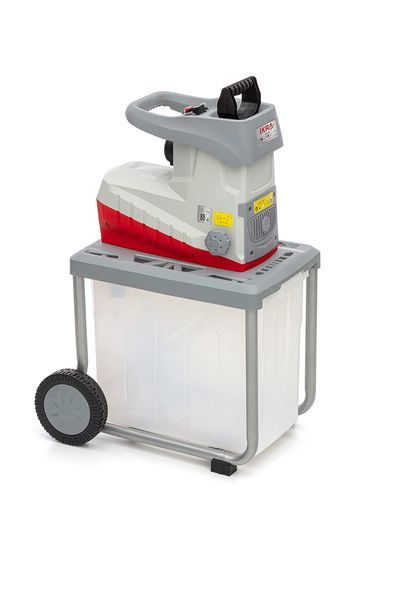 Electric Silent Shredder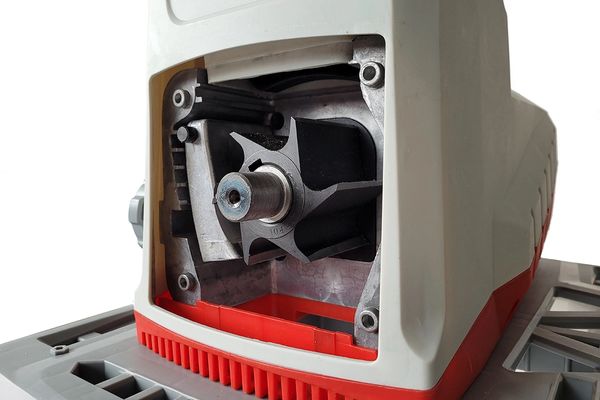 Electric Silent Shredder
The product is currently not commercially available.