Notepad

Your notepad

You don't have any products on your notepad yet.
hanit® Hanit outdoor furniture in accordance with the attachement
Product information of the company:
CREATING AND FURNISHING SPACES
LIKE NEW, EVEN YEARS LATER.
Rain, hail, UV radiation from the sunlight - the seasons affect outdoor furniture. The paint is gone all too soon, and the wood starts to split. You need to invest time and money in maintenance year after year in order to stop the decay.
Street furniture made of hanit® defies the weather. It is not affected by the cold and repels the rain, therefore it does not need to be mothballed in the winter. There is also no need to maintain it. Therefore, hanit® outdoor furniture also looks good in the balance sheets. Timeless aesthetics without extra cost.
Recycled, aesthetic and maintenance free. Whether sets, tables or benches (from reclining benches to skater benches) - HAHN Plastics makes high-quality street furniture and outdoor furniture from recycled material. This also includes seating groups, round benches and bench accessories (ground anchors and armrests) as well as bench boards. Raised beds, herb planters, flower tubs and litter bins or composters (plug-in composters and cemetery composters) ensure a sustainable recycling cycle in every respect.
Further information on our products in the field of Creating and furnishing spaces can be found in the attached data sheets or directly on our homepage www.hahnplastics.ca.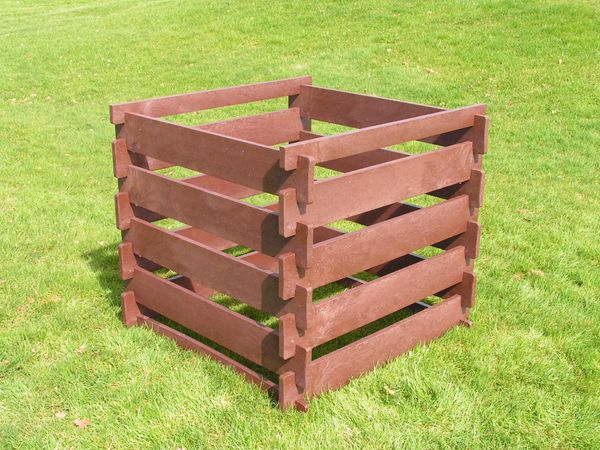 hanit® Modular Composter
HAHN Plastics (North America) Ltd.
50 Northland Road
ON N2V 1N3 Waterloo
Canada