Notepad

Your notepad

You don't have any products on your notepad yet.
HAN KARMA Office supplies
Product information of the company:
Sustainability creates good KARMA
Already on the PBS market since 2006 - and certified with the Blue Angel since 2011 - the KARMA series from HAN is one of the oldest and most successful eco-series made of plastic in the German market for office organisation products.

Today, the complete series is certified with the Blue Angel. Only post consumer materials (80% to 100% recycled plastics, e.g. yoghurt pots etc.) are used. With SCHRANK-SET, SYSTEMBOX, LETTERTRAY, MAGAZINE RACK and WASTE PAPER BIN, the sustainable range ensures a clear overview and order in your workplace.
The KARMA range in detail:
The KARMA SCHRANK-SET with 5 open drawers and the KARMA SYSTEMBOX with 5 closed drawers are ideal for storing your documents up to A4/C4 format. The individual compartments are easy to handle thanks to the integrated recessed grips. The boxes can be stacked flexibly and labelled.
The KARMA LETTER TRAYS ensure that your documents in formats up to A4/C4 are stored quickly and clearly. Of course, they are stackable and can be labelled.
The KARMA MAGAZINE RACKS can be used to store documents in formats up to DIN A4/C4 can be arranged as required. The cheek panel look creates an open design.
The GRIP KARMA WASTE PAPER BIN holds 18L and is equipped with 2 user-friendly recessed grips.
The HAN KARMA range is currently available in five colours: eco-blue, eco-grey, eco-green, eco-red and eco-black. Further colours / articles will follow in the future due to increased consumer demand.
HAN has been committed to the careful use of resources for decades. The products are developed and manufactured exclusively in Germany. This guarantees the highest manufacturing quality with the shortest transport distances. Another point for more sustainability.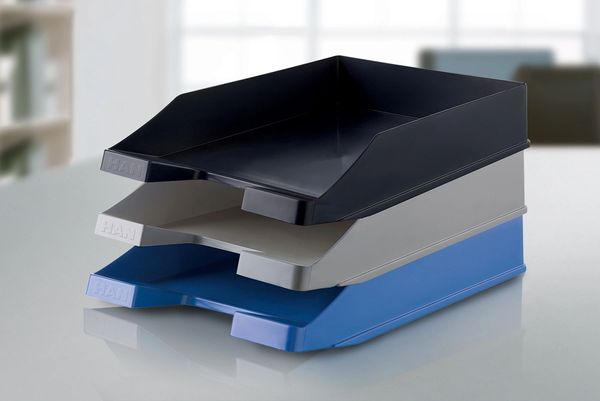 HAN Briefablage KLASSIK KARMA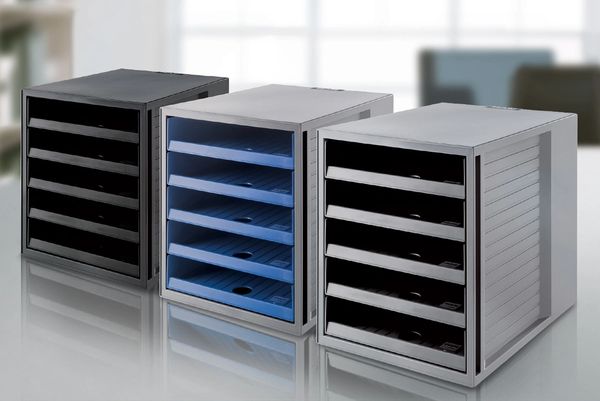 HAN Schubladenbox SCHRANK-SET KARMA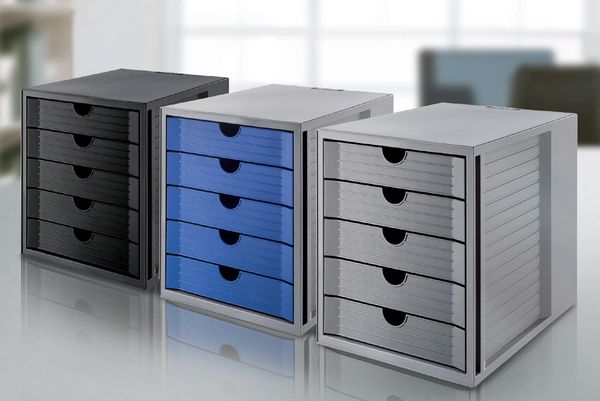 HAN Schubladenbox SYSTEMBOX KARMA
HAN Stehsammler KLASSIK KARMA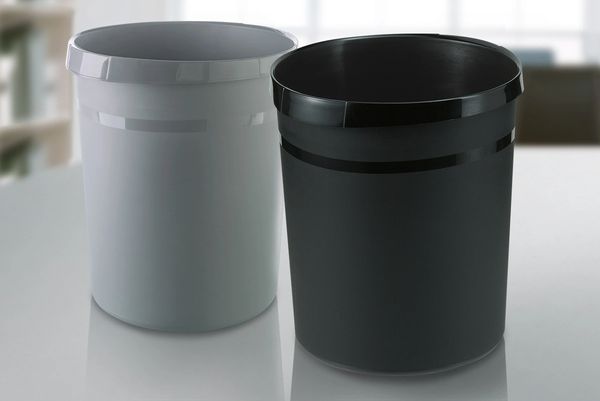 HAN Papierkorb GRIP KARMA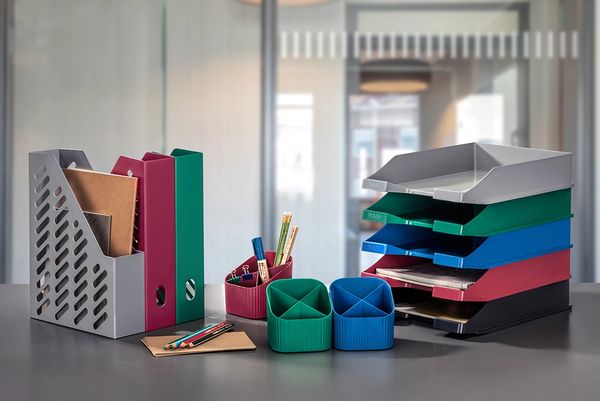 HAN Schreibtischserie KARMA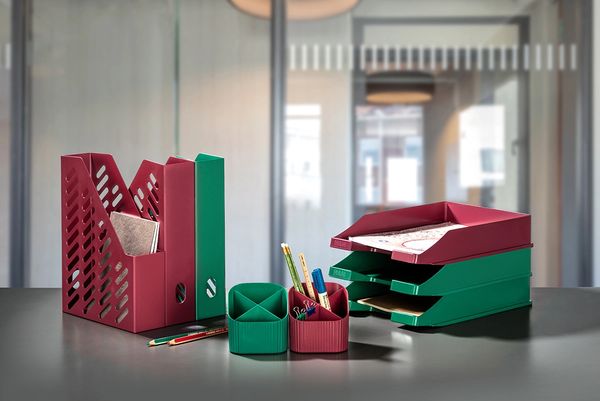 HAN Schreibtischserie KARMA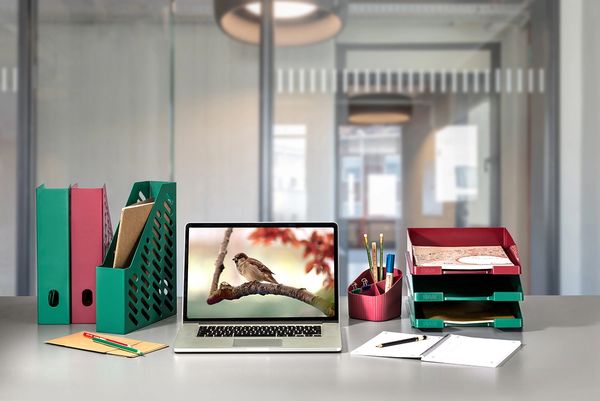 HAN Schreibtischserie KARMA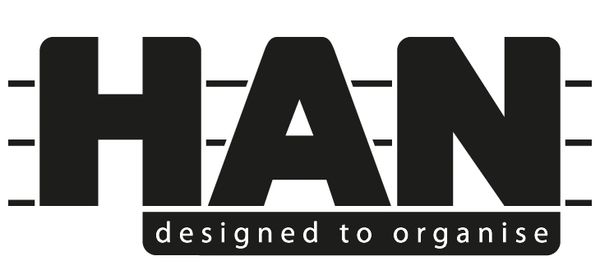 HAN GmbH & Co KG
Daimlerstraße 2
32501 Herford
Germany