Notepad

Your notepad

You don't have any products on your notepad yet.
fecowand Melamin/Schichtstoff
Product information of the company:
Flexible for the future – relocatable without material loss
The origin of the feco partition wall system is the non-destructively moveable fecowand solid wall with a modular or planning-grid design. As a flexible room partition wall, it can be dismantled and reassembled while reusing all the materials, and thus meets high sustainability requirements.
Proven sound insulation and fire protection
The basic version of fecowand achieves a sound insulation of Rw,P = 47 dB. The fecowand meets fire protection requirements EI30. Test certificates are available.
Top-class visually-striking decoirative surfaces
Decorative surfaces made of melamine resin direct coating or CPL/HPL laminate are also used for the creative design of the offices of renowned architecture and interior-design firms. The room partitions create a homely character.
Only with the patented feco clip system the wall panels are invisibly clipped to the partition wall uprights by means of clip rails running along the entire length. The advantages as compared to a simple point fixture are:
Improved stability
The inserted full-length clip rails form a solid connection with the partition wall upright, thereby increasing the strength. Proved by tests according to DIN 4103.


More exact joints
At the same time the partition wall panels are fixed in respect of lateral displacement. This ensures longitudinal stability and foremost a precise joint pattern.


Higher acoustic insulation
The full-length solid connections between the partition wall panels and the substructure result in excellent acoustic insulation.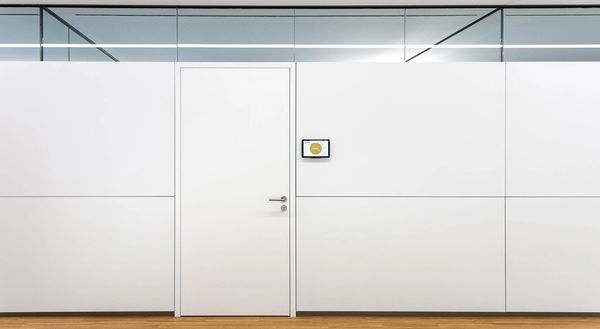 ©Foto: feco, N. Kazakov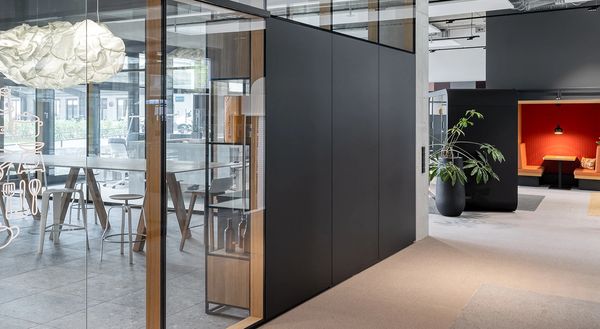 ©Foto: feco, N. Kazakov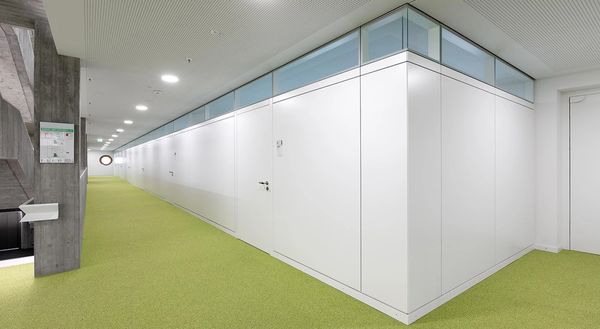 ©Foto: feco, N. Kazakov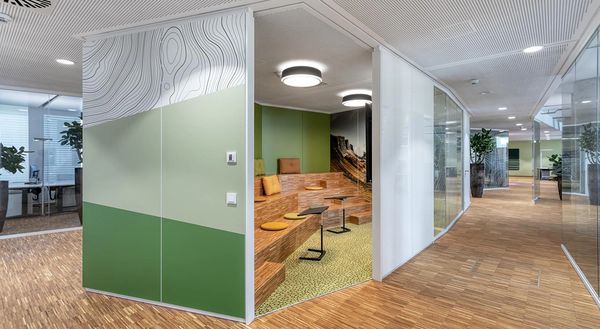 ©Foto: feco, N. Kazakov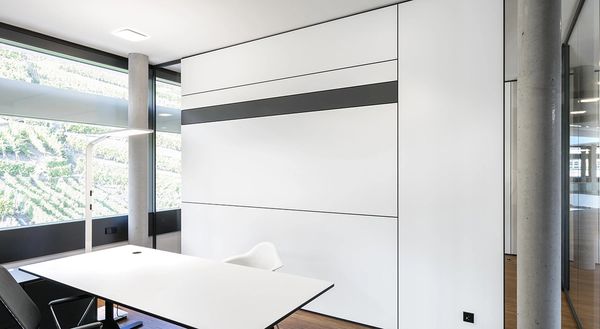 ©Foto: feco, N. Kazakov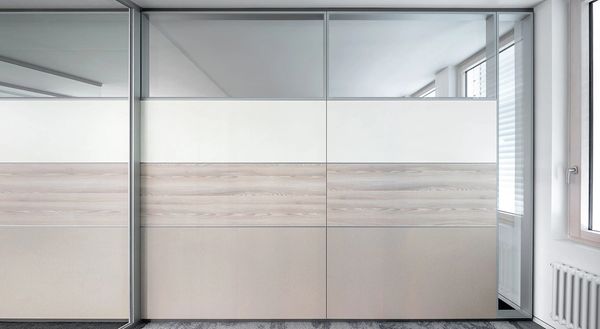 ©Foto: feco, N. Kazakov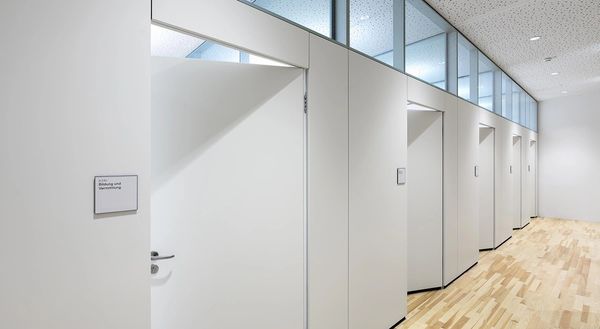 https://www.feco.de/en/walls/solid-walls/, ©Foto: feco, N. Kazakov, ©Film: feco, born2design
©Foto: feco, N. Kazakov, ©Film: feco, born2design
More information about the product

feco Systeme GmbH
Am Storrenacker 22
76139 Karlsruhe
Germany
Dipl.-Ing. (FH) Holztechnik | Vertriebsleitung, Handlungsvollmacht Sturmius Neubeck