Notepad

Your notepad

You don't have any products on your notepad yet.
ECOPRIM T
Product information of the company:
Solvent-free acrylic primer with a very low emission level of volatile organic compounds (VOC) for absorbent and non-absorbent substrates also with residual of old adhesives.
Suitable also as adhesion promoter for levelling compounds onto substrates threated with epoxy or polyurethane primers.

TECHNICAL DATA:
Consistency: fluid liquid.
Colour: white.
Dilution rate: as is on non-absorbent surfaces, 1 : 1 or 1 : 2 on absorbent surfaces.
Waiting time before applying smoothing compounds: 1-5 hours according to the surrounding conditions and the absorption of the substrate.
EMICODE: EC1 Plus - very low emission.
Storage: 12 months.
Application: roller or brush.
Consumption: 0.10-0.20 kg/m².
Packaging: 5 and 20 kg tanks.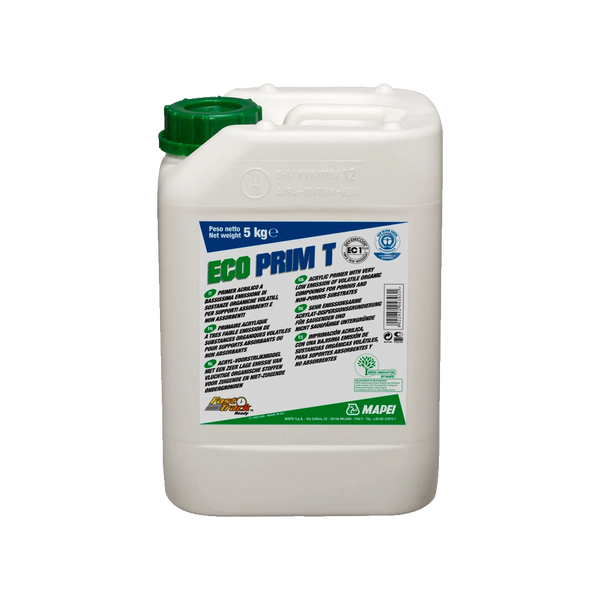 Eco Prim T, www.mapei.com
More information about the product