Notepad

Your notepad

You don't have any products on your notepad yet.
ecomicrowaves - Mikrowellenverfahren zur Bekämpfung von Holzschädlingen
Product information of the company:
Microwave device LCMU series,
modified for priority self-testing for wood pest in our latitudes occurring wood pests, such as belonging to the group of the Anobiidae, Anobium punctatum, the common furniture beetle or wood worm, and Xestobium rufovillosum, the pied furniture beetles.
In addition, Lyctidae as Lyctus brunneus, the brown Powder post beetle and longhorn beetle is like the house borer (Hylotrupes bajulus) with the microwave ovens for wood pest safely eliminated.
Only for users who wear no pacemaker in itself. With the order the customer • confirms that it operates the device only in compliance with the operating instructions and retrieved them, read and understood.
Microwave oven with CE mark, equipment connected load 1450 W, microwave output power controllable, max. 900 W, m with power cord 1 and plug. Sheet steel, coated stainless steel look, power supply 230 V, 50 Hz, fuse at least 10 A, max. 16 A. With red LED as a microwave mode display according to BGV B11 the trade association. With electronic control unit 5 and m flexible control cable. Dimensions approximately 51 x B x H 31 T 42 cm. Microwave treatment area approximately 21 x 33 cm. Weight about 15 kg.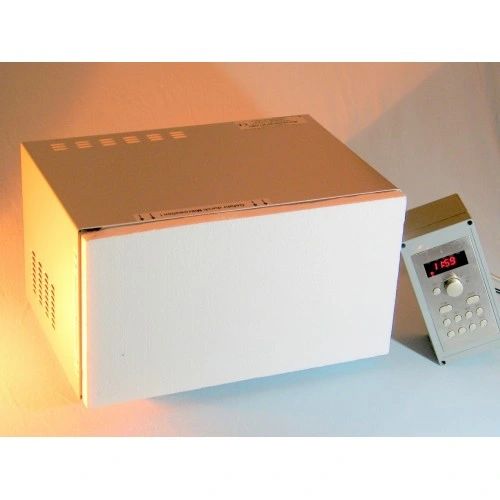 ecomicrowaves.com, ecomicrowaves.com
More information about the product

Kohler Automation
Breslauer Str. 6
35789 Weilmünster
Germany