Notepad

Your notepad

You don't have any products on your notepad yet.
Diessner CleanAir Gel-Grund
Product information of the company:
Aqueous, fine deep primer for indoor use
No preservatives

Very odourless

ELF extra = emissions minimised, solvent and plasticizer-free, No preservatives

Fine

Diffusible

Very high penetration

depth

Saponification stable

Very good surface compaction

Eco-friendly
Intended use:
Transparent fine primer for indoor use. Low emission, solvent, plasticiser and preservative free. For solidifying plaster with slightly absorbent surfaces and for the regulation of the absorption of strongly or variably absorbent surfaces e.g. masonry, plaster (DIN EN 998-1/DIN V 18550 MG P Ic- P IV), concrete, structural plaster, stable old coatings, etc.
Note for those with allergies:
When manufacturing Diessner CleanAir deep primer we do not add preservatives.

Test reports / certificates
IUG test report: suitable for people with allergies
Blauer Engel (blue Angel): for special environmental friendliness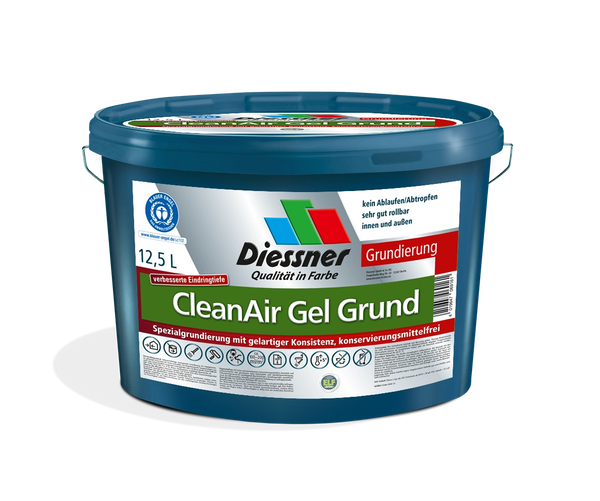 More information about the product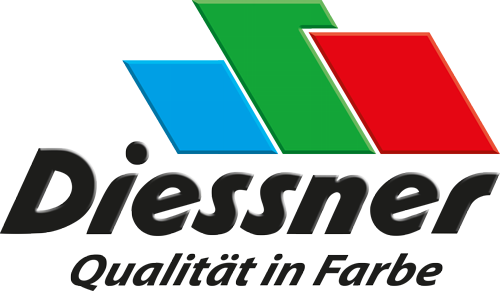 Diessner GmbH & Co. KG Lack- und Farbenfabrik
Tempelhofer Weg 38-42
12347 Berlin
Germany