Notepad

Your notepad

You don't have any products on your notepad yet.
CHERRY SECURE BOARD 1.0 M/N: JK-A04
Product information of the company:
CHERRY SECURE BOARD 1.0
Contact/contactless card reader and encrypted key transmission
The SECURE BOARD 1.0 is an ergonomic keyboard with an integrated reader for smart cards and cards/tags with an RF/NFC interface. For added security and confidentiality, the keyboard can be switched to a secure mode. Now the device can authenticate itself with a certificate and the key transmission is encrypted. This renders hardware key loggers useless and because the standard keyboard channel is locked, BadUSB attacks cannot be carried out on it. Thin clients that have the necessary software integrated are particularly suitable for using these functions.
Decisive advantages:
Intelligent security keyboard with integrated reader for smart cards and cards/tags with RF/NFC interface

Secure mode with authentication and encryption, especially with thin clients

PC/SC smart card reader, CCID compatible

Protocols: T=0, T=1, T=CL

Read/write with ISO 7816 and ISO 14443 A/B compliant cards

Flat design, low smart card contacting unit

Satisfies FIPS-201 requirements

DE version with DIN/GS compliant layout and meets with BGI-650 ergonomics guide

Standard for Windows and Linux

One-handed operation of smart card module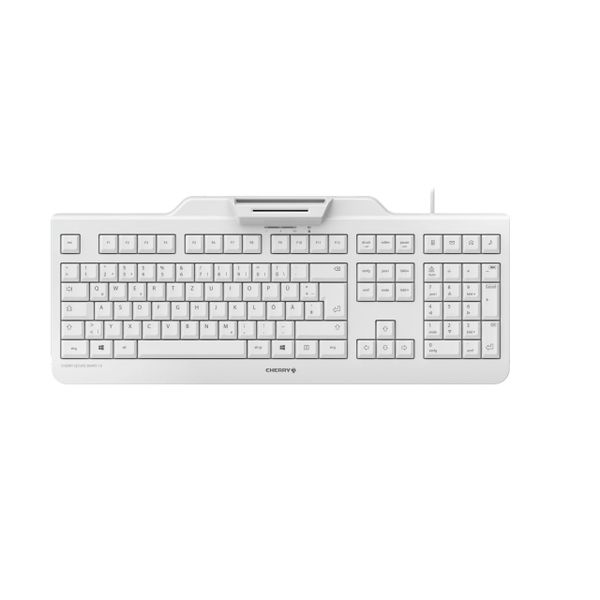 CHERRY SECURE BOARD 1.0, https://www.cherry.de/cherry-secure-board-1-0.html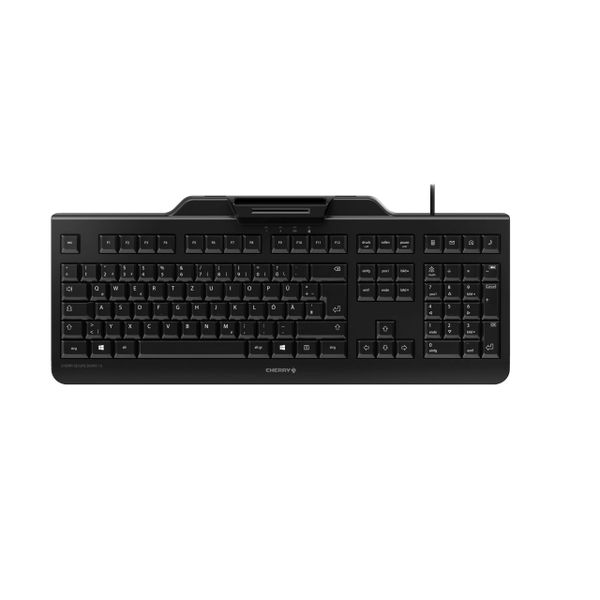 CHERRY SECURE BOARD 1.0, https://www.cherry.de/cherry-secure-board-1-0.html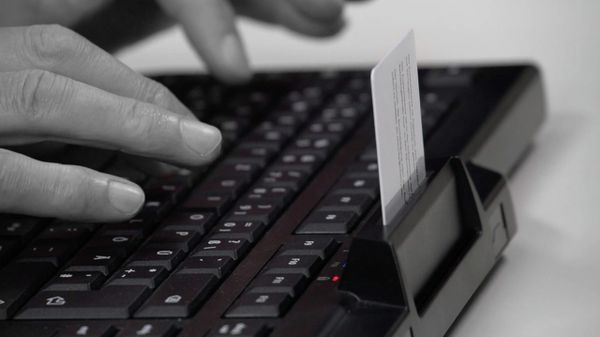 CHERRY SECURE BOARD 1.0, https://www.cherry.de/cherry-secure-board-1-0.html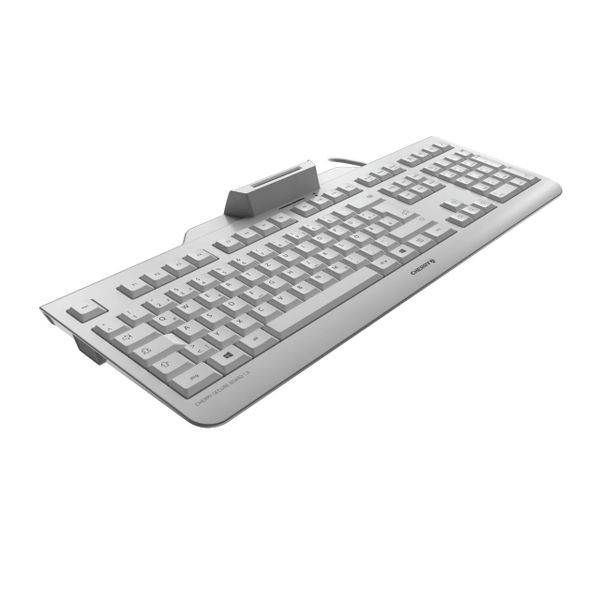 CHERRY SECURE BOARD 1.0, https://www.cherry.de/cherry-secure-board-1-0.html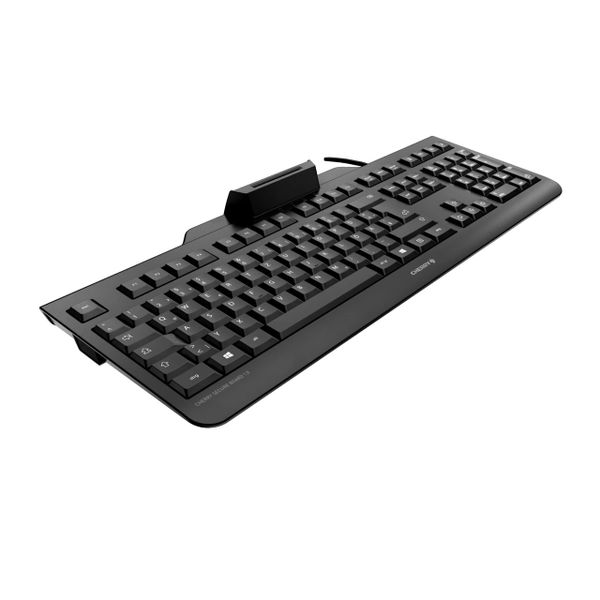 CHERRY SECURE BOARD 1.0, https://www.cherry.de/cherry-secure-board-1-0.html
More information about the product
Brand: CHERRY SECURE BOARD 1.0 M/N: JK-A04

Cherry Europe GmbH
Cherrystraße 2
91275 Auerbach i. d. OPf.
Germany