Notepad

Your notepad

You don't have any products on your notepad yet.
bene Büromöbel Programm Workspace (T-Panel Pure, T-Panel Curve, T-Panel Multi, Consult, Workstation, Workbench, LEVEL, LEVEL PURE, LEVEL LIFT, LEVEL LIFT PURE) Oberfläche: furniert-lackiert, Melamin, HPL, Stoff
Product information of the company:
LEVEL LIFT
Manufacturer: Bene
Design: Christian Horner
Ergonomics does not mean renouncing design!
The new electrically height-adjustable desk not only adapts precisely to the height, it also makes it possible to work while sitting or standing and to switch between them at will. To be used in desk sharing areas or for employees who work primarily on the screen and want to change their posture spontaneously and frequently. A desk for organisations, that place great value on ergonomics and the wellbeing of their workforce.
The new LEVEL LIFT is available with a C- or T-leg base.
In the case of the table top shapes, you can choose between rectangular, also with Soft Edge, and rounded on user side. The desk is progressively height adjustable from 63 cm to 130cm. A special feature is the enhanced collision protection. The height adjustment of the table is changeable by means of a manual switch, here are 3 different models to choose from.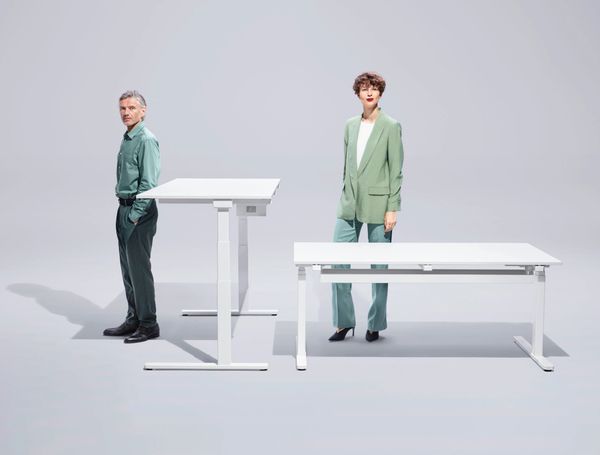 https://bene.com/en/office-furniture-concepts/office-furniture/level-lift-desk/