Notepad

Your notepad

You don't have any products on your notepad yet.
b!design Silent PROFI - b!design Aqua Blue 1 mm
Product information of the company:
The perfect underlays for vinyl click flooring
The b!design underlays with a thickness of 1 and 1.5 mm were specially developed to meet the requirements of modern vinyl click flooring.
With their highly pressure-resistant foam core, they reliably protect the floor under load and prevent damage to the click joint that can occur if the floor is not laid flat due to minor unevenness in the subfloor. Despite the low material thickness, these underlays made of extruded polystyrene provide very good sound insulation values, especially in impact sound.
Thanks to its integrated AquaStop function, the b!design Silent Underlay 1.5 mm underlay is insensitive to moisture and ideally suited for installation in damp rooms.
With the b!design underlays, not only the walking comfort but also the longevity of your floor is significantly increased.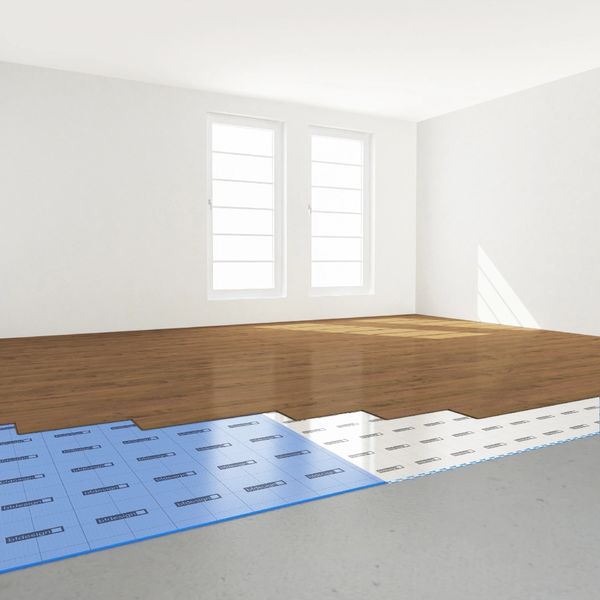 b!design underlays - The perfect underlays for design flooring, SELIT Dämmtechnik GmbH

b!design Dämmunterlage Silent Underlay 1.5 mm, SELIT Dämmtechnik GmbH

b!design Dämmunterlage Aqua Blue 1 mm, SELIT Dämmtechnik GmbH
More information about the product