Notepad

Your notepad

You don't have any products on your notepad yet.
Ursus® Hefte/Schulhefte - diverse Ausführungen
Product information of the company:
At Format Werk, we are aware of our responsibility in dealing with raw materials and therefore rigorously ensure that the environment is not harmed by our actions. That is why we have decided to take a pioneering role with regard to quality certificates and environmental seals of approval and to actively initiate projects ourselves to improve our processes. In this way, we create the best possible conditions for environmentally friendly action. Our claim is an intelligent overall conception of the company's processes in order to keep the emission of environmentally harmful substances as low as possible. This is what we stand for! In order to achieve this goal, we are prepared to be put through our paces at any time and again in standardised audits.
The trendy OE range from Ursus® perfectly combines a trendy retro look with environmental protection at the highest level. 100% premium white recycled paper without optical brighteners, awarded the Austrian Eco-label and the Blue Angel, produced in a climate-neutral company.
The Ursus® Formati educational range offers the four most important basic building blocks in school with the learning fields of writing, arithmetic, creative and words and is perfectly matched to the 1st to 4th grade with the building ruler system, manufactured in a climate-neutral company.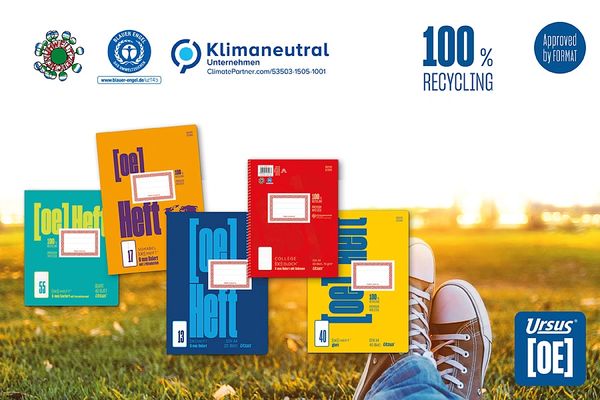 Ursus® OE, Format Werk GmbH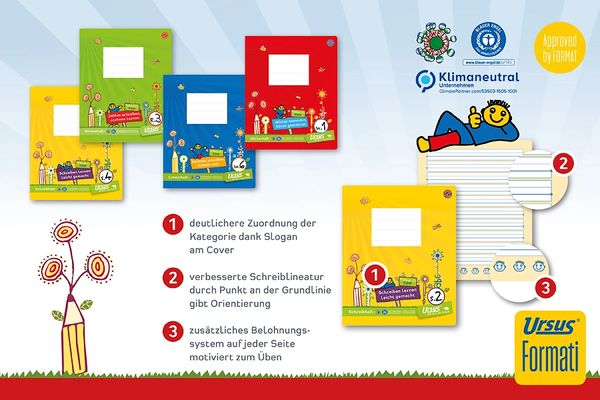 Ursus® Formati, Format Werk GmbH
More information about the product

Format-Werk GmbH
Wallackstraße 3
4623 Gunskirchen
Austria