Notepad

Your notepad

You don't have any products on your notepad yet.
NMC nomafloor PREMIUM 2mm
Product information of the company:
nomafloor PREMIUM 2 mm is made of high-performance polyolefin foam and impresses with its peak values in walking sound reduction and, at the same time, outstanding properties in impact sound, levelling capability and pressure stability.
nomafloor PREMIUM 2 mm protects floors from long-term damage and provides pleasant room acoustics by reducing walking sound. In the impact sound range, a reduction of up to 20 dB is achieved – an excellent value that is clearly noticeable in the room one storey below. Thanks to its low thermal resistance, nomafloor PREMIUM 2 mm is also perfectly suited for use on underfloor heating systems.
Suitable substrates: wood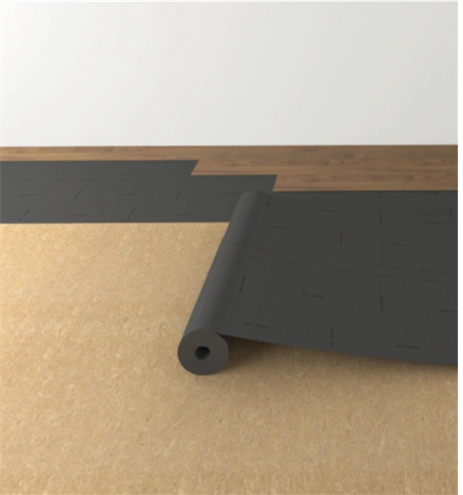 nomafloor PREMIUM 2 mm, SELIT Dämmtechnik GmbH
More information about the product