Notepad

Your notepad

You don't have any products on your notepad yet.
IDEAL 2604, 2604CC, 2604MC, 2604SMC, 2605 SMC; EBA 2326S, 2326C, 2326CC, 2326CCC, 2026-2CCC
Product information of the company:
Centralised data protection – suitable for continuous operation
Available in the security levels of the new DIN 66399 - destruction of data carriers
P-2 / 4 mm Stripcut / order number: 26044111
P-4 / 4 x 40 mm Cross Cut / order number: 26049111
P-5 / 2 x 15 mm Fine Cut / order number: 26041111
P-6 / 0,8 x 12 mm Micro Cut / oder number: 26048111
P-7 / 0,8 x 5 mm Super Micro Cut / order number: 26047111
SPS – (Safety Protection System) package: patented, electronically controlled,
transparent safety flap in the feed opening as additional safety element;
EASY-SWITCH – intelligent control element indicating the operational status of the
shredder with varying colour codes and back-lit symbols; automatic reverse and
power cut-off (avoids paper jams); automatic stop if the shred bin is full; electronic
door protection via a magnetic proximity switch; double motor protection; ZERO
ENERGY STANDBY MODE: Complete, automatic disconnection from power supply
after 30 minutes. Photo cell controlled automatic start and stop. High-quality, paper
clip proof cutting shafts from special hardened steel with lifetime guarantee (not
applicable for models with 0.8 x 12 mm micro cut or 0.8 x 5 mm super micro cut).
Patented ECC - Electronic Capacity Control – indication of the used sheet capacity
during shredding process. Strip cut and particle cut models suitable for shreddingsmall ampounts of the most common CDs/DVDs. Quiet but powerful single phase motor for continuous operation. Sturdy Twin Drive System with fully closed gear box housing. High-quality wooden cabinet, mobile on castors. Convenient environmentally-friendly shred bin (no disposable shred bags required). Colour IDEAL: cool grey, EBA: silver grey / dark grey.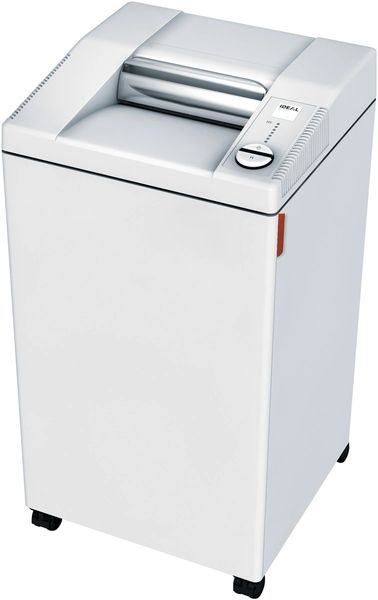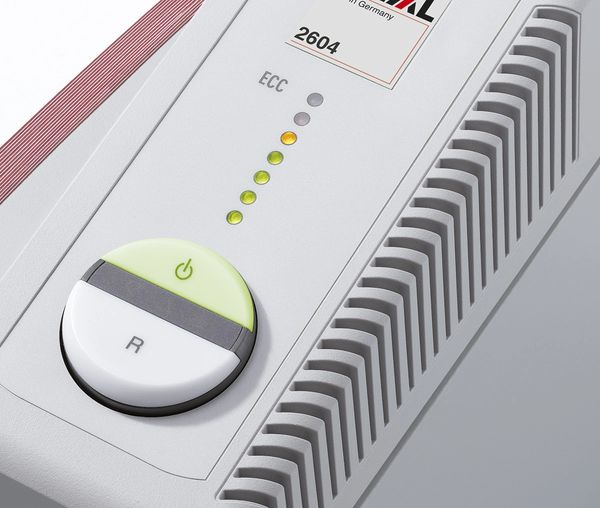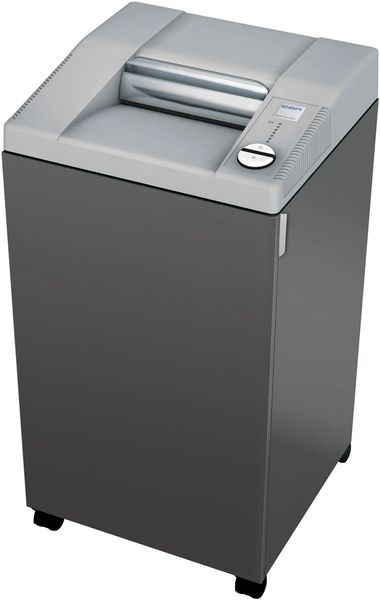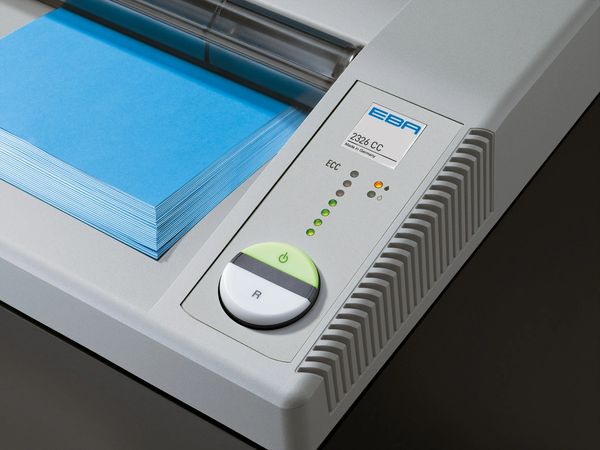 More information about the product

Krug & Priester GmbH & Co. KG
Simon-Schweitzer-Straße 34
72336 Balingen
Germany