Notepad

Your notepad

You don't have any products on your notepad yet.
IDEAL 2245, 2245 CC, 2265, 2265 CC, EBA 1126, 1126 C, 1128, 1128 C
Product information of the company:
Innovative, compact deskside shredder with EASY-Touch for intuitive operation.
Available in the security levels of the new DIN 66399 - destruction of data carriers
P-2 / 4 mm Stripcut / order number: 22454111
P-4 / 3 x 25 mm Cross Cut / order number: 22459111
P-5 / 2 x 15 mm Cross Cut / oder number: 22451111
IDEAL 2245 / EBA 1126
Easy-to use deskside shredder for environmentally conscious users. EASY-Touch multifunction switch element for stand-by / stop (off) / reverse with integrated optical signals for the operational status of the shredder. Photo cell controlled auto-matic start and stop. Automatic reverse and power cut-off. ZERO ENERGY standby mode: complete, automatic disconnection from power supply after 30 minutes. Transparent safety flap in the feed opening as -additional safety element. Quiet, powerful and energy-efficient single phase motor. Double motor protection. High-quality, paper clip proof cutting shafts from special hardened steel with lifetime guarantee. Attractive shred bin from impact-resistant plastic. Practical handle for lifting off the shredder unit from the bin. Colour: cool grey.
IDEAL 2265 / EBA 1128
Same features as models IDEAL 2245 / EBA 1126 but with removable shred bin from impact-resistant plastic with large window showing fill level. 20 litres volume for the shredded material. Colour IDEAL: cool grey, EBA: silver grey / dark grey.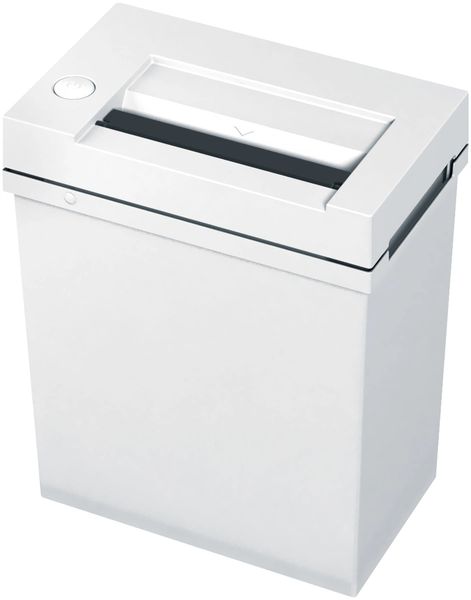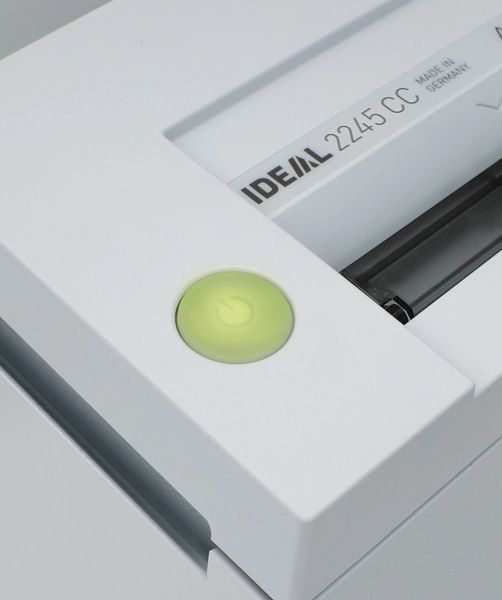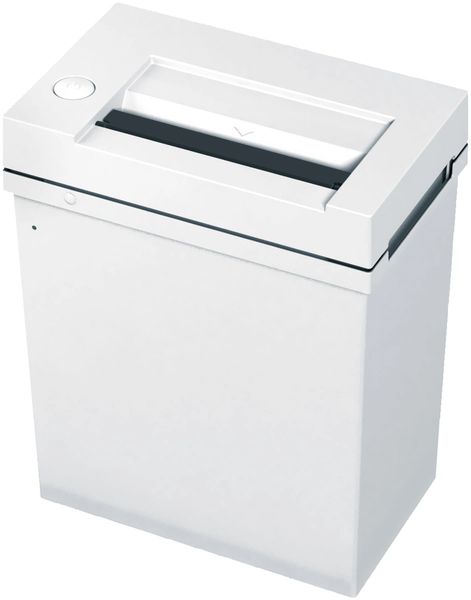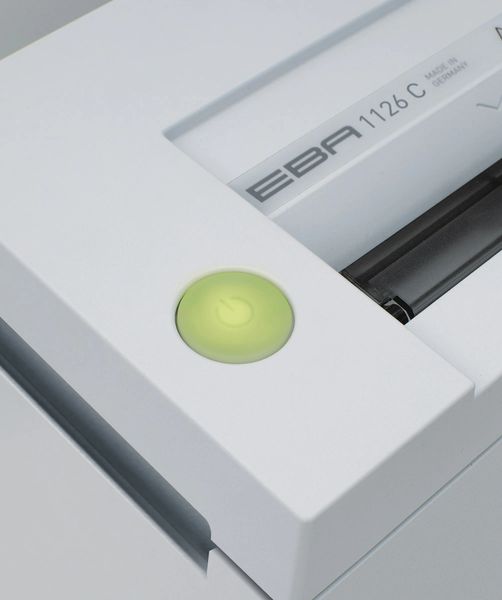 More information about the product

Krug & Priester GmbH & Co. KG
Simon-Schweitzer-Straße 34
72336 Balingen
Germany