Notepad

Your notepad

You don't have any products on your notepad yet.
Hefte Green Paper
Product information of the company:
At Staufen Premium, we are aware of our responsibility in dealing with raw materials and therefore rigorously ensure that the environment does not suffer any damage as a result of our actions. That is why we have decided to take a pioneering role with regard to quality certificates and environmental seals of approval and actively initiate projects ourselves to improve our processes. In this way, we create the best possible conditions for environmentally friendly action. Our claim is an intelligent overall conception of the company's processes in order to keep the emission of environmentally harmful substances as low as possible. In order to achieve this goal, we are prepared to be put through our paces again and again in standardised audits.
The Staufen Green exercise book has been awarded the "Blue Angel" and is produced in a climate-neutral company. Because it doesn't matter what you write in, this product is made of 100% recycled paper and makes a clear statement for climate-friendly work at school. The high-quality notebook in 90g quality convinces with its dimensionally stable cover and rounded corners: This way, the notebook remains without creases and unsightly dog-ears until the end of the school year.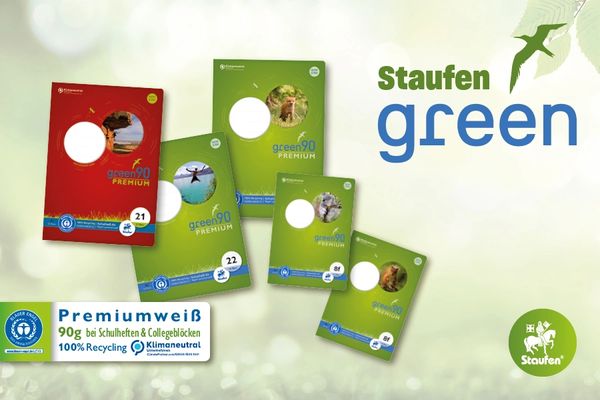 Staufen Green exercise books, Staufen Premium GmbH
More information about the product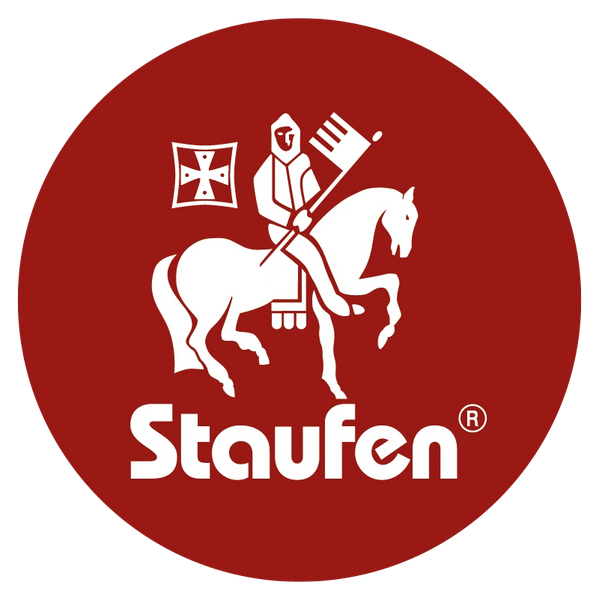 Staufen Premium GmbH
Obere Hauptstraße 58
78573 Wurmlingen
Germany