Notepad

Your notepad

You don't have any products on your notepad yet.
FairCup-Poolsystem
Product information of the company:
Our answer for all who are looking for the perfect sustainable to-go experience!
FairCup are a range of four more universally applicable reusable pool cups and reusable pool boxes "Made in Germany". They mainly circulate in a deposit circulation system between our partners throughout Germany, which operates across companies and industries. However, they can also be used for in-house solutions in companies, for festivals or in stadiums.
FairCup are available in the sizes 0.2 litre, 0.3 litre, 0.4 litre and 0.5 litre, our FairBoxes in the sizes 0.5 litre and 1 litre with a flexible separation barrier. In this way they cover the whole range of possible packaging for hot and cold to-go drinks and snacks. Our two reusable lids (drinking & sealing lids) with deposits round off our FairCup as an all-rounder and real alternative in terms of outer packaging. The FairBox covers the take-a-way area. When ordering, our partners can choose between several colours for the FairCup. The FairBox will remain simple.
In our participating partner stores, to-go drinks and snacks can simply be bought in the FairCup or FairBox instead of the classic one-way packaging. When paying, customers also deposit the amount due at the cash desk (FairCup = 1.00 Euro, lid = 0.50 Euro; FairBox only as a container 4.00 Euro) - that's it.
The return of the FairCup or FairBox and the refund of the deposit to the customer is possible at all our participating partner stores either manually or automatically in a FairCup reverse vending machine (please contact us if you are interested in these machines). Enabled reverse vending machines in the food retail sector also take back the FairCup. All current issue and return points can be found in our free mobile FairCup app.
Usually the used FairCups are cleanend independently by our partners - either directly in the respective store, or a corresponding transport cycle is implemented in the already existing logistics between the head office and the stores in the company. We provide our partners with recommendations for cleaning the FairCup/FairBox and the reusable lids.
In normal use, a FairCup as well as the FairBox is used up to 1000 times before it can be recycled into a new FairCup in the Cradle 2 Cradle cycle.
This perfect material cycle is possible because the FairCup/FairBox is not a multi-coloured printed marketing or edition cup and the material and the respective colour remain pure.
We will be happy to answer any questions you may have about the FairCup/FairBox and the FairCup system.
FairCup - and the trash afterwards is a thing of the past.
---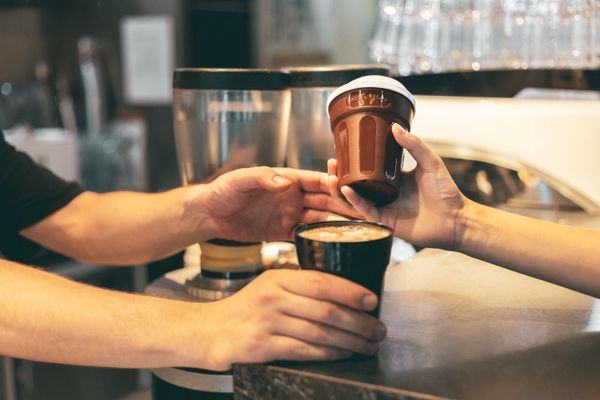 Ausgabe, Rücknahme oder Umtausch, FairCup GmbH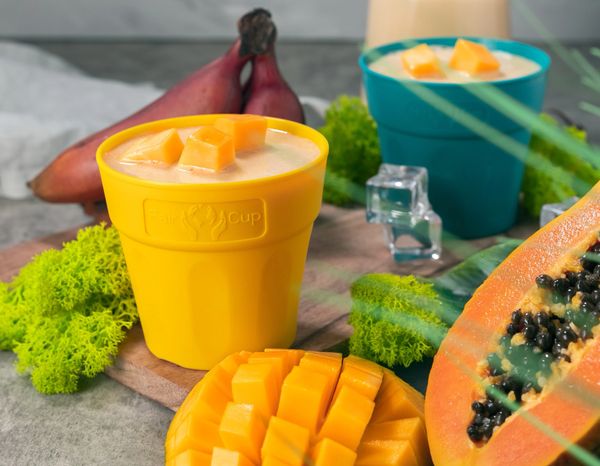 FairCup Smoothie, FairCup GmbH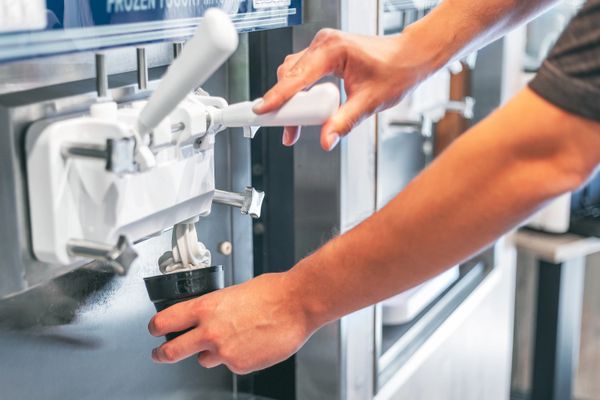 FairCup für Eisspezialitäten, FairCup GmbH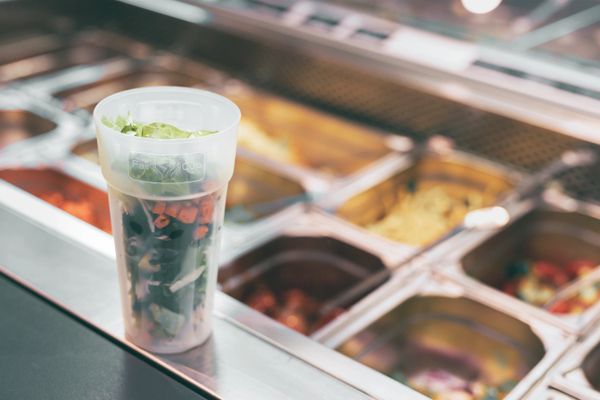 FairCup an der SB-Theke, FairCup GmbH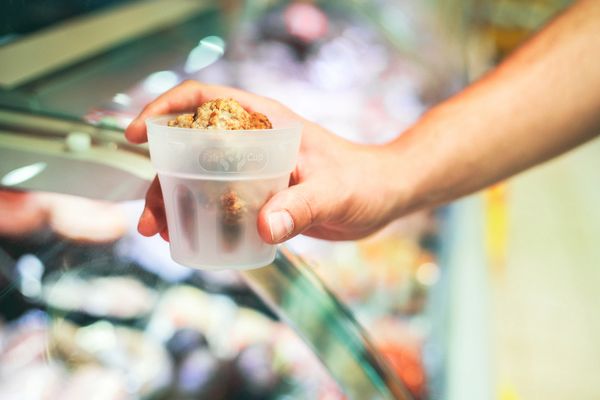 FairCup als Umverpackung für Lebensmittel und Snacks, FairCup GmbH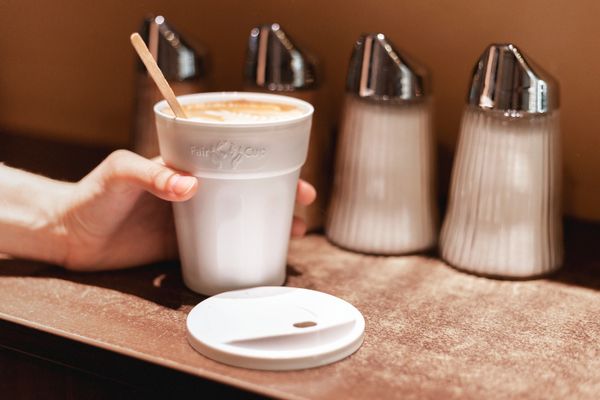 Mehrweg statt Einweg - FairCup als Alternative für den klassischen Kaffee-to-go-Becher, FairCup GmbH
Alles Ausgabe- und Rücknahmestellen in der kostenlosen und mobilen FairCup-App, FairCup GmbH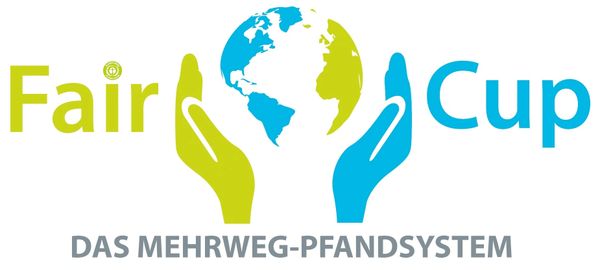 Logo, FairCup GmbH