Notepad

Your notepad

You don't have any products on your notepad yet.
esb Plus P5 Spanplatte, Dickenbereich: 9-30 mm
Product information of the company:
esb PLUS from the eco-pioneer in wooden composites.

It is the first wooden composite board on the German market that fulfilled the high requirements of the stringent Blue Angel guidelines (version from 01/01/2017) and the first and only wooden composite board that has been certified since 2016 in the low-emission Sentinel Haus Bauverzeichnis [Building Directory]. The board was awarded the international innovation prize of the Iconic Award 2017 and the materialPREIS 2018 in the ecology category.
esb PLUS also fulfils the high requirements of the new Model Administrative Provisions – Technical Building Rules (MVV TB) for wooden composite boards that were introduced into Germany on 01/01/2019.
esb (elka strong board) has been on the market successfully for more than 10 years and is well-known as a low-VOC spruce board.
The PLUS version, which has undergone further development, impresses because it offers outstanding emission levels with technical benefits, combined with a wide application range. The medium-sized elka Holzwerke, based in Hunsrück, Germany, exclusively uses spruce wood chips from its own sawmills for esb PLUS. "This is the only way we can guarantee that there is no scrap wood or pine in the boards," says Managing Director, Karl-Robert Kuntz. The resin-rich pine also produces vapours that affect the indoor environment. The spruces originate from sustainable forestry with the PEFC quality seal. A special process guarantees less than 0.03 ppm formaldehyde emission by the board for RAL-certified timber construction. The use of a recycling and processing-friendly MUF glue without isocyanate is also unique.
The practically odourless and very stable wooden composite board is suitable for nearly all application fields in modern timber construction. The boards are almost completely vapour-permeable and can be used indoors and outdoors. The certification as a tongue and groove sarking board by the Central Association of the German Roofing Trade in Cologne (ZVDH) is also unique. Furthermore, the fresh spruce chippings give an attractive, light coloured surface, which is always sanded by elka before delivery. Adhesives, paints and lacquers can thus be applied with no problems.
To the company movie: elka-Holzwerke: sawmill, natural wood panels, esb panels the alternative to OSB panels and chipboard - YouTube
Brand: elka-Holzwerke GmbH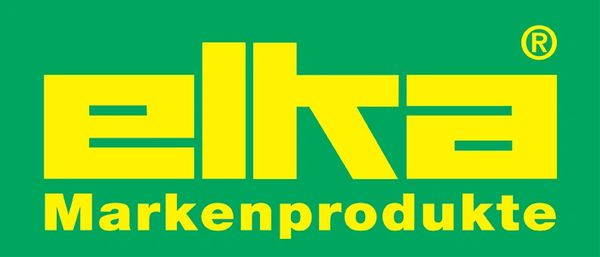 elka-Holzwerke GmbH
Hochwaldstr. 44
54497 Morbach
Germany
elka-Holzwerke GmbH Bernd Leis