Notepad

Your notepad

You don't have any products on your notepad yet.
Duropal worktop P2; thickness up to 38 mm, various surfaces and textures, profil Quadra, Cubix, Perform, square edged; versions according to the annex
Product information of the company:
Worktop with particleboard core type P2 to EN 312, surface bonded with highly resistant Duropal HPL to EN 438, underside sealed with water-repellent backing. The postforming front edge of the Cubix respectively Quadra worktop has a radius of 2 mm respectively 3 mm. The PerForm worktop has a laser edge and the longitudinal edges of the square edged worktop are machined. The rear edge is sealed with a protective edging strip in all worktop versions. As a variant it is also available with profiled edges respectively laser edge on both sides.
Duropal worktops can be used wherever very high demands are made on surface resistance and durability. Thanks to their hygienic advantages, the classic areas of application are in modern kitchens and bathrooms, canteens and restaurants, as well as doctors' surgeries, in laboratories and shop fitting, but also for industrial and commercial workplaces.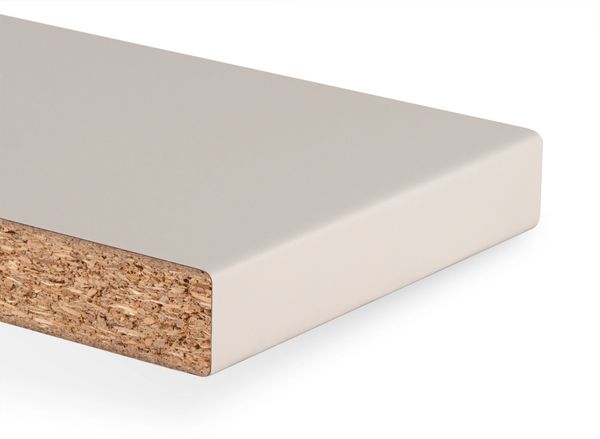 Duropal Worktop Cubix P2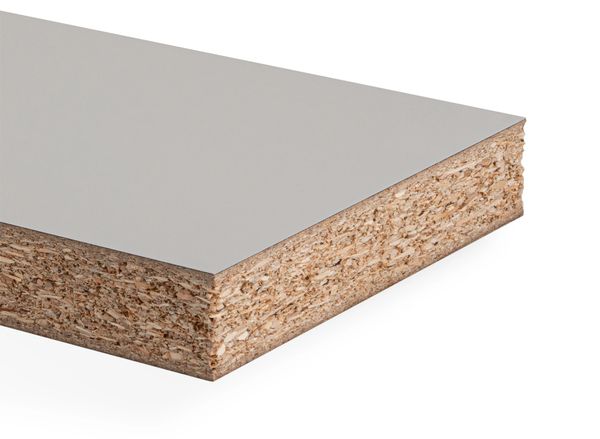 Duropal Worktop P2, square edged profile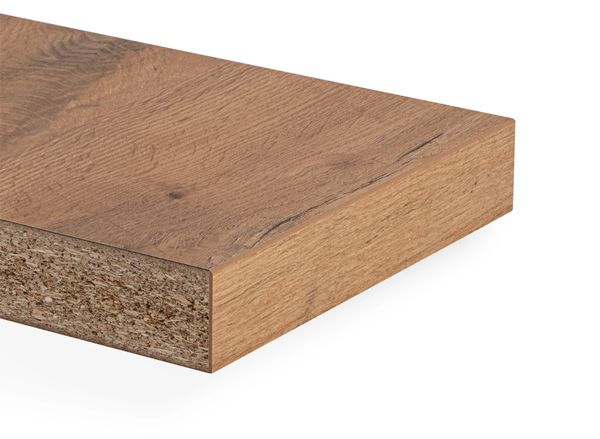 Duropal Worktop PerForm P2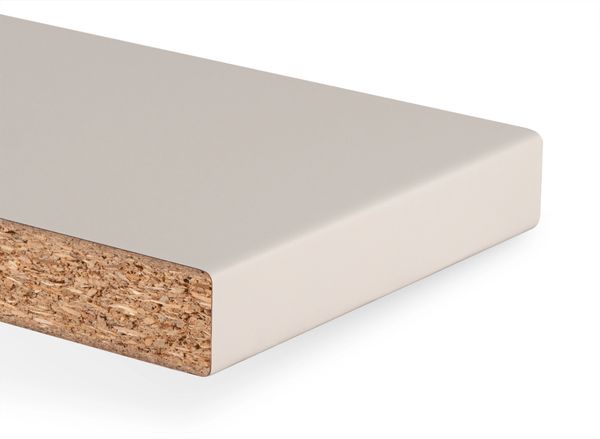 Duropal Worktop Quadra P2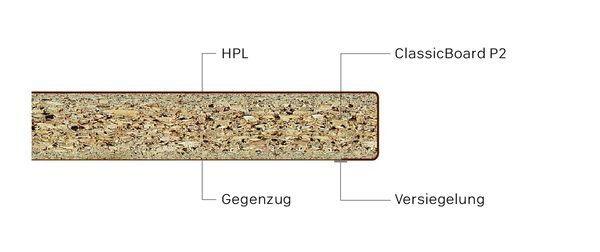 Duropal Worktop Cubix / Quadra P2 - product cross-section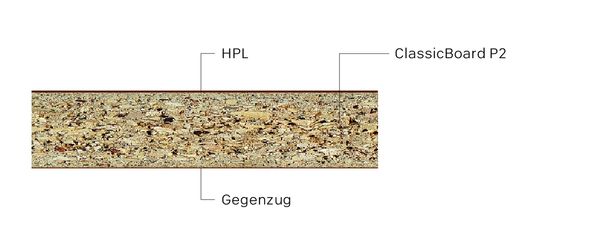 Duropal Worktop P2, square edged profile - product cross-section
Duropal Worktop PerForm P2 - product cross-section
More information about the product

Pfleiderer Deutschland GmbH
Ingolstädter Str. 51
92318 Neumarkt
Germany