Notepad

Your notepad

You don't have any products on your notepad yet.
Aviaticon SKM BIO
Product information of the company:
AVIATICON SKM Bio is a biodegradable saw chain medium based on plants, KWF tested with a blue angel.
AVIATICON SKM Bio is easily biodegradable and does not contain any toxic substances. It is mainly used in the lubrication of chainsaw chains in agriculture and forestry, in the woodworking industry, in horticulture and in the private sector for felling, cutting, delimbing and cutting.

Method: OECD 301B/ ISO 9439/ EEC 92/69/V, C.4-C: Biodegradation: 86 % (28d).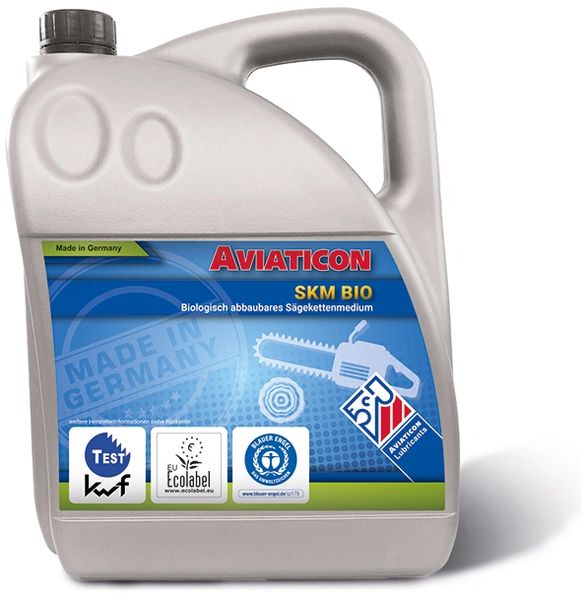 AVIATICON SKM Bio
More information about the product
Finke Mineralölwerk GmbH
Rudolf-Diesel-Straße 1
27374 Visselhövede
Germany