Notepad

Your notepad

You don't have any products on your notepad yet.
Vinylunterlage Profi 1.0, LAMINAT- UND PARKETTUNTERLAGE PROFI 2.0 ALU, Equipped 1006 Premium Sound 1.8 mm, Equipped 1023 Superior Sound
Product information of the company:
Vinyl Padding Profi 1.0
Suitable for all vinyl floorings (LVT, SPC-Rigid), laminate flooring, parquet
The perfect underlay for your vinyl flooring...
highest compressive strength guarantees maximum protection of your click connection
resists highest dynamic loads (e.g. chair castors)
excellent noise dampening performance
excellent long-life performance (30 years)
Profi 1.0 Vinyl Padding is specifically designed for modern vinyl click flooring. It provides excellent stability and very good sound absorption properties.
Suited for floating laminate and parquet floors.
Excellent for heated floors.
Laying the padding is quick and easy, with no additional adhesive required. It is immediately safe to walk on, and can be removed without traces.
Please make sure before installing the padding that the surface has been prepared in accordance with DIN 18365 (even, clean, dry, without cracks, tension and pressure-proof).
Furthermore, the seams in the padding should not directly coincide with the click joints of the floor. Ideally, the flooring should be laid perpendicularly to the seams of the padding.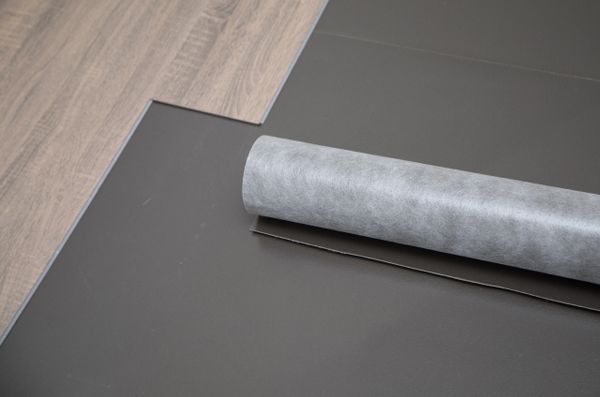 Profi 1.0 Vinyl Padding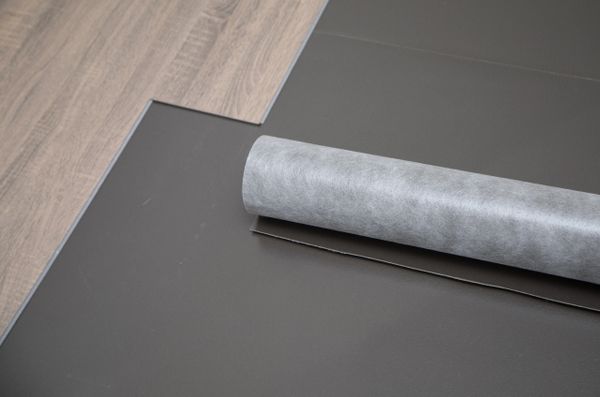 Profi 1.0 Vinylunterlage
More information about the product