Notepad

Your notepad

You don't have any products on your notepad yet.
Upofloor Zero, Upofloor Zero Fliesen und Upofloor Xpression
Product information of the company:
The new floors of Upofloor combines innovative technology with modern design. Both, the collection XPRESSION, PVC- and plasticizer-free design tiles and planks, as well as ZERO, a PCV-free homogeneous sheet flooring, fulfill the requirements of a durable floor. The collections are available in different colors and designs and designed especially for the installation in public spaces.
Z = Zero
Zero PVC, zero plasticizers – and zero worries. The Upofloor Zero contract sheet floor material is both user and environmental friendly, making it well suited for public spaces, including those with especially high safety requirements – such as schools, day care centers, hospitals and healthcare facilities. Featuring a mineral based construction and ionomer reinforced surface treatment, the flooring is easy to maintain and extremely resistant to both staining and scratching.
Upofloor Zero has a homogeneous and extremely flexible construction that facilitates installation and enables the flooring to be easily fitted into floor drains and coved on to walls. The seams are welded using Upofloor´s PVC free welding rod, resulting in a floor that is water tight, hygienic and easy to maintain.
X = Xpression
Looks matters, but so does the well-being of both people and the planet. This has been our leading philosophy for more than two decades. Upofloor Xpression is developed with health in mind. Our PVC and plasticizer free luxury planks and tiles are developed and designed to please the eye as well as our environment. We pioneered and launched the first environmentally sound PVC and plasticizer free flooring more than a decade ago.
Completely free from PVC and plasticizers, Upofloor Xpression and Zero is made from a material based on natural minerals and pure polymers. It is also free from phthalates, halogens, chlorines and heavy metals. The environment has been considered in all steps of the manufacturing process, in accordance with the EN 14001 standard. The material is fully recycled in production and can be safely disposed of as energyproducing waste. The Upofloor Xpression floors are fire resistant and do not generate dangerous combustion gases such as hydrogen chloride or hydrogen cyanide.
Low life cycle cost
Our Zero floors are extremely resistant to wear and tear – ensuring a long life and a low life cycle cost. They also offer a hygienic choice, with their dense surface that resists dirt and bacterial growth. Resistant to chemicals, acids, alkalis and solvents – which means that hospital chemicals don't leave marks.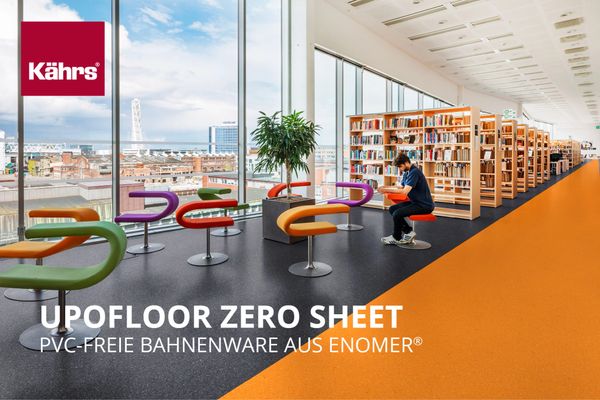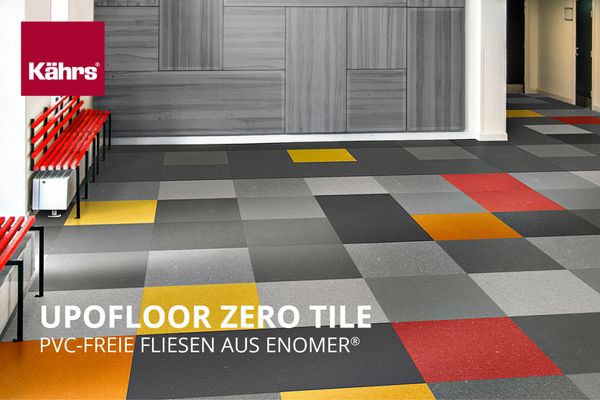 Kährs Parkett Deutschland GmbH & Co. KG
Rosentalstraße 8/1
72070 Tübingen
Germany