Notepad

Your notepad

You don't have any products on your notepad yet.
THINK Spuat Damenboot in den Farbvarianten: schwarz
Product information of the company:
Think! - For everyone, who cares more about sustainability
For 30 years now, Think! shoes are developed in Kopfing, Austria – traditionally handmade and with lots of care for the environment. Ecological production conditions, occupational safety, good social conditions and a responsible approach to the environment and our resources is a matter close to the heart of Think!
Thanks to many years of experience and self-imposed sustainability criteria, some of which are stricter than the legal requirements, Think! was the first shoe manufacturer to be awarded the Austrian eco-label and also the first shoe manufacturer to be awarded the Blue Angel. Absolute sustainability and a focus on the essentials: the Think! Spuat is simple, but no less exciting. The sole is particularly soft, made of natural latex and FSC certified. The sewing threads are made from 100% recycled materials. The cork insoles are #madeinaustria and the shoe laces convince with their materiality – 100% cotton with shoe lace ends made of cellulose, Made in Germany. Spuat is predominantly made of natural materials. The leather is tanned chrome-free. This is good for the feet as well as the environment. Comfortable, sustainable and absolutely unique: Think! shoes are truly something special.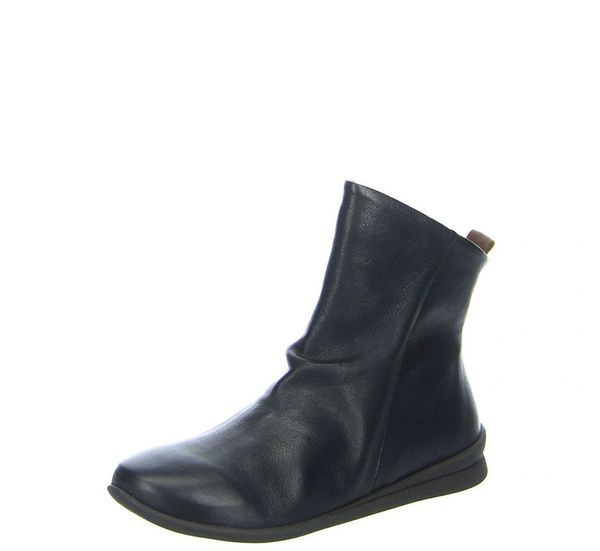 Spuat womens' boot schwarz, ©Think!/thinkshoes.com
More information about the product