Notepad

Your notepad

You don't have any products on your notepad yet.
Texas Instruments Schulrechner TI-30 Eco RS
Product information of the company:
Scientific calculator, Ideal for private, school and vocational usage.
1-line scientific calculator
10-digit, 2-exponent display
Fraction calculation in the 4 basic maths operations
Conversion of fractions to decimals and vice versa
Trigonometric calculations (including inverse) in DEG, RAD or GRAD
One dimensional statistics includes mean, sum of data, sum of squares and standard deviation
Conversion of polar to rectangular coordinates, and conversion of degrees, minutes and seconds into decimals
Combinations and permutations
3 memories
TI-30 Eco RS is solar powered and has 100% recycled plastics.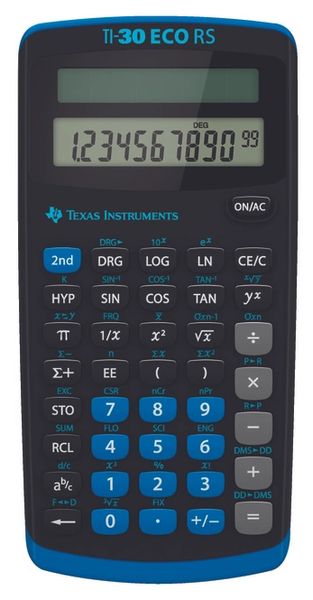 More information about the product

Texas Instruments Education Technology GmbH
Haggertystraße 1
85356 Freising
Germany