Notepad

Your notepad

You don't have any products on your notepad yet.
tesa Pollen Screen with Insect Stop
Product information of the company:
Pollen filter screen for windows to effectively protect against airborne pollen while providing fresh air at the same time
- Keeps at least 98% of birch, grass and ragweed pollen out
- Good visibility
- Optimal air and light permeability
- Quick and easy mounting with self-adhesive tesa® hook and loop tape
For allergy sufferers with light to medium symptoms. Pollen protection screens are part of secondary prevention and do not substitute any medical treatment. They prevent pollen from entering residential areas and hence reduce allergic symptoms. However, they do not grant entire pollen protection.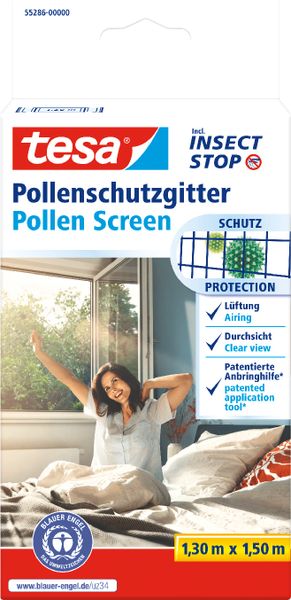 https://www.tesa.com/en/consumer/tesa-pollen-screen.html, tesa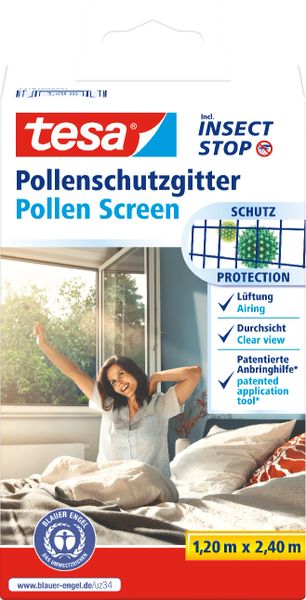 https://www.tesa.com/en/consumer/tesa-pollen-screen.html, tesa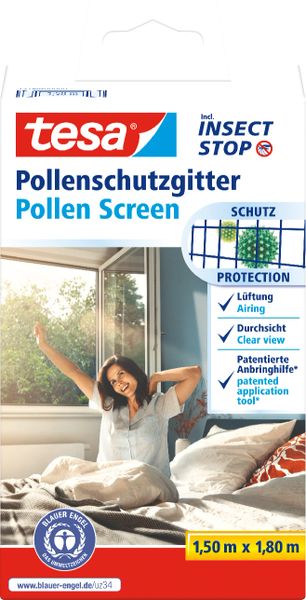 https://www.tesa.com/en/consumer/tesa-pollen-screen.html, tesa
More information about the product