Notepad

Your notepad

You don't have any products on your notepad yet.
Slip-Ex Winter litter
Product information of the company:
SLIP-EX® is an environmentally friendly natural gritting agent without salt, which combines excellent product properties with economic aspects. SLIP-EX® is made from the ecologically excellent raw material pumice. It is a purely mineral winter grit that is returned to nature after use. SLIP-EX® is suitable both for large-scale municipal use and for gritting private paths and driveways.
The areas of application are various. They include roadways, bicycle paths and sidewalks, parking lots and many more. SLIP-EX® can be distributed manually or mechanically, even with small equipment (e.g. fertilizer spreaders). There are no temperature restrictions for its use, as there are for salts, because it works regardless of temperature.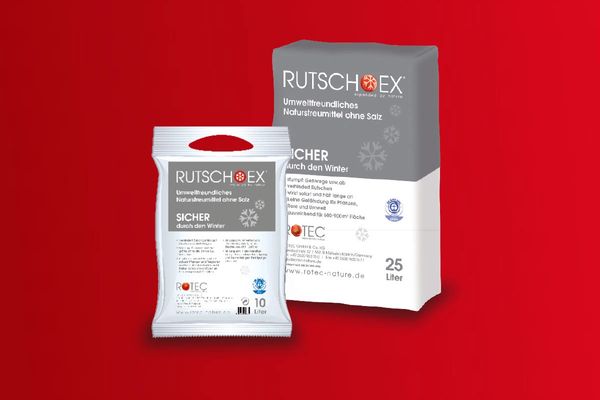 SLIP-EX Wintergrid, Bisotherm GmbH
SLIP-EX Wintergrid, Bisotherm GmbH
More information about the product

Dr. Carl Riffer Baustoffwerke GmbH & Co. KG
Eisenbahnstraße 12
56218 Mülheim-Kärlich
Germany