Notepad

Your notepad

You don't have any products on your notepad yet.
PROBASE PU-M 1,8 AS, PROBASE PU-M 1,8 AS mit Fugendichtband, PROBASE PU-M 1,8, PROBASE PU-M 3,0 AS, PROBASE PU-M 3,0 AS mit Fugendichtband, PROBASE PU-M 3,0, PROBASE LVT PU-M 1,5, Verlegeunterlage
Product information of the company:
The right foundation for success
High quality underlay webs are the decisive basis for functional and cosy flooring. Designed primarily for floating floors, PROBASE underlay webs reduce walking and step noise, provide heat insulation, block moisture and protect coverings.

Supreme products for specialists
Thanks to close co-operation with customers and the ongoing further development and optimisation of our products, PROBASE is your reliable partner. Benefit from our pioneering system solutions and impress your customers with safety, durability and easy installation.

As safe as houses – of that you can be sure!
We know how important it is for users to be able to rely on our products on-site without compromise. This applies in particular when building regulations have to be complied with and various standards have to be met. Our PROBASE underlay webs have been approved for building by the German Institute for Construction Engineering (Deutsche Institut für Bauchtechnik). Your health and safety are worth it to us.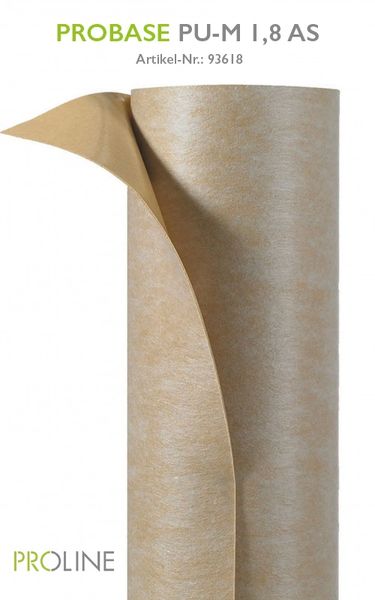 PROBASE PU-M 1,8 Aqua-Stop, Proline Systems GmbH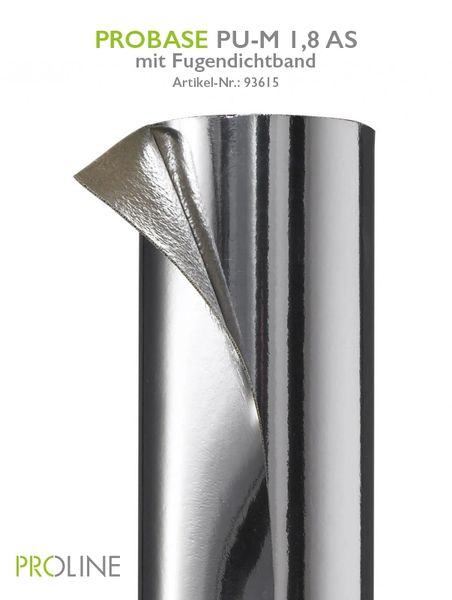 PROBASE PU-M 1,8, Proline Systems GmbH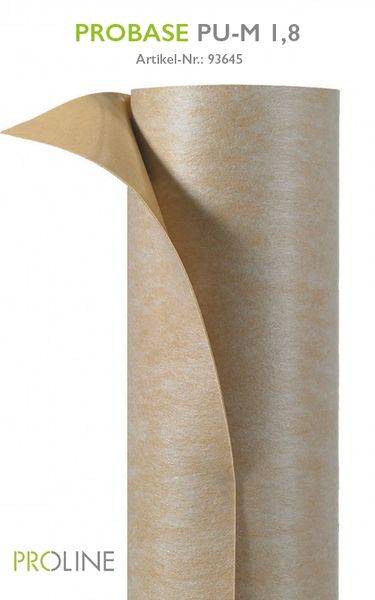 PROBASE PU-M 1,8, Proline Systems GmbH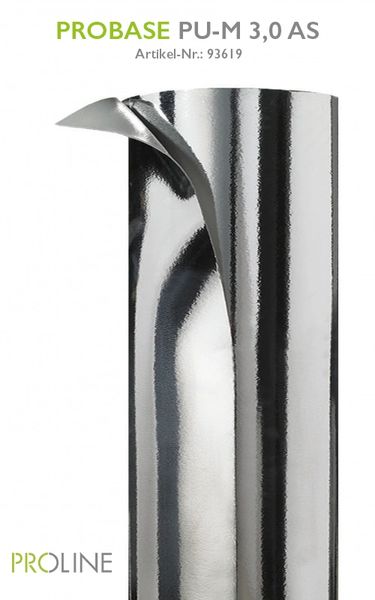 PROBASE PU-M 3,0 Aqua-Stop, Proline Systems GmbH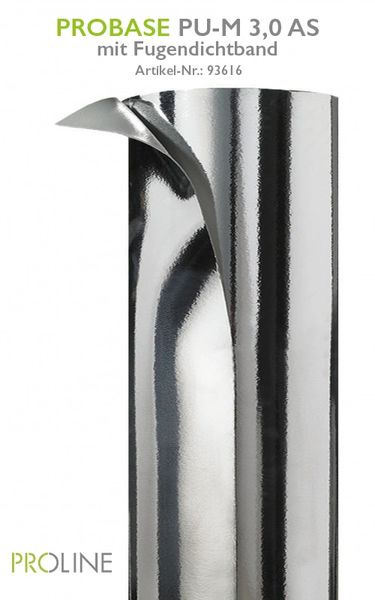 PROBASE PU-M 3,0, Proline Systems GmbH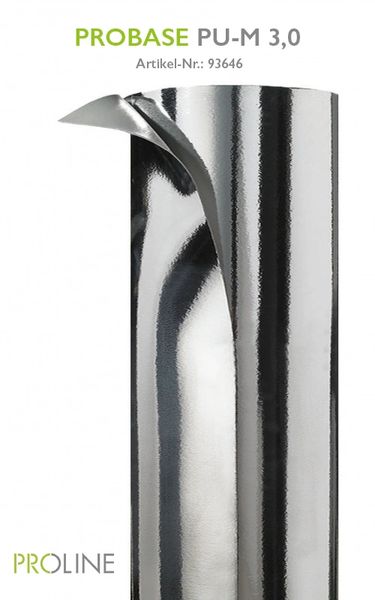 PROBASE PU-M 3,0, Proline Systems GmbH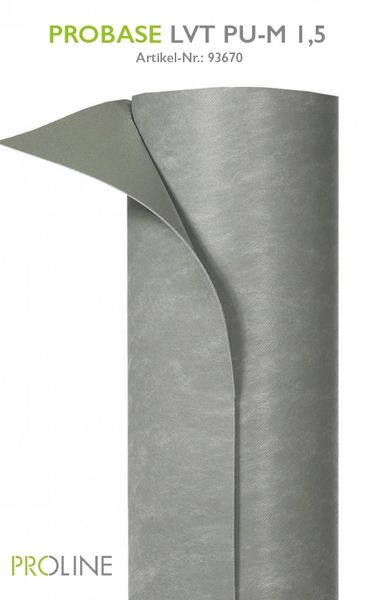 PROBASE LVT PU-M 1,5, Proline Systems GmbH
More information about the product
Proline Systems GmbH
Kratzenburger Landstraße 11-15
56154 Boppard
Germany