Notepad

Your notepad

You don't have any products on your notepad yet.
Meguin Hydraulikoel HEES 46
Product information of the company:
Biodegradable hydraulic oil based on high quality synthetic esters. The product offers excellent viscosity-temperature properties. It can be used all year round thanks to its excellent low temperature properties. Its EP additives and polar adhesion capacity provide outstanding wear protection and very good protection against rust and corrosion.
Meguin hydraulic oil HEES 46 (biodegradable) is toxicologically safe, quickly biodegradable and miscible with all mineral oil-based products. It is particularly suitable for use in the hydraulic systems of equipment that is primarily used outdoors, such as mobile cranes and excavators for agricultural and forestry use, floating excavators, lock gate hydraulic systems, ski piste equipment, etc. that is subject to large fluctuations in temperature and where there is a risk of accidental leakage into the environment.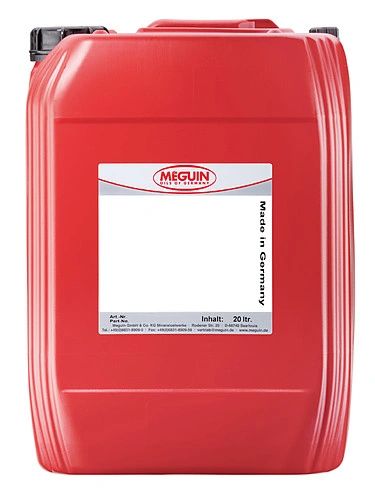 More information about the product
Meguin GmbH & Co. KG
Rodener Straße 25
66740 Saarlouis
Germany