Notepad

Your notepad

You don't have any products on your notepad yet.
LECTA RECYTAL 2 side coated Recycled paper
Product information of the company:
Product information of the Company:
At Condat SAS - Lecta we remain firm in our commitment to the environment and sustainability, offering natural paper solutions in which quality assurance is always guaranteed.
We are now proud to present Recytal Matt, a new 2-side coated recycled paper in a natural white shade, with excellent results with all types of printing methods (offset, laser/dry toner, lithography, flexography, varnishing, IR, UV...) and handling and finishing processes (folding, scoring, lamination, stamping, etc.)
Obtained from 100% recycled fiber under criteria of absolute respect for the environment, this new paper generates less waste, promoting a circular economy and has the Blue Angel environmental label.
The Recytal Matt range has FSC® C011032 Chain of Custody certification and is available in substances from 90 to 240 g/m2 in sheets and reels. Thanks to its light layer of coating, it offers magnificent results in the reproduction of color images without losing its recycled essence, and it is suitable for an extensive range of applications such as books, brochures, catalogs, direct marketing, folders, inserts, magazines, environmental reports, etc.
Recytal Matt is the natural choice for all types of high-quality prints and finishes, contributing to a more sustainable world.
ISO 9001, EMAS, ISO 14001, ISO 45001 and ISO 50001 certifications are available.
For more information about Lecta's new Recytal Matt coated recycled paper please visit the products section at www.lecta.com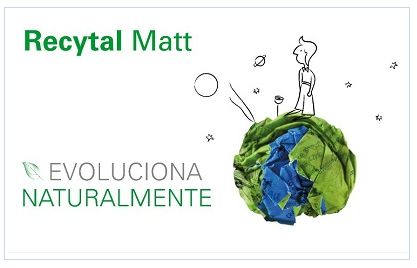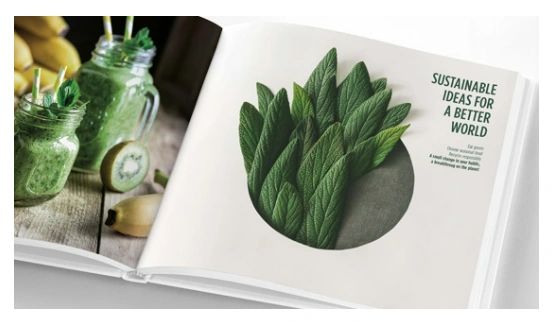 More information about the product