Notepad

Your notepad

You don't have any products on your notepad yet.
KB 150
Product information of the company:
KB 150
Hochwertiges Harvester-Sägekettenhaftöl auf Basis pflanzlicher Öle mit Haftzusätzen, Verschleiß- und Korrosionsschutzadditiven, frei von Synthese- und Mineralöl.
Das Öl erfüllt höchste Ansprüche beim Einsatz in der maschinellen Holzernte bei extremer Belastung auf Maschinen mit hoher Leistung.
Durch die spezielle Additivierung erfolgt eine optimale Schmierung auch unter härtesten Einsatzbedingungen und extremen Außentemperaturen (Kältetest bei -18 °C/72 h bestanden). Der Verschleiß an Schneidgarnitur und Kettenrad wird deutlich reduziert, was eine wesentlich längere Lebenserwartung dieser Verschleißteile zur Folge hat.
Die Gebrauchstauglichkeit des Öls in Harvesteraggregaten wurde unter professionellen Bedingungen bei der Waldarbeit erfolgreich nachgewiesen.
Zusätzlich erfüllt KB 150 die Kriterien für das Umweltzeichen "Blauer Engel" (RAL-UZ 178). Für die Vergabe des Umweltzeichens wurde der Anteil nachwachsender Rohstoffe bestimmt, der nach DIN CEN/TS 16137 (DIN SPEC 91236) ca. 95 % beträgt.
Das Produkt ist mindestens 48 Monate haltbar.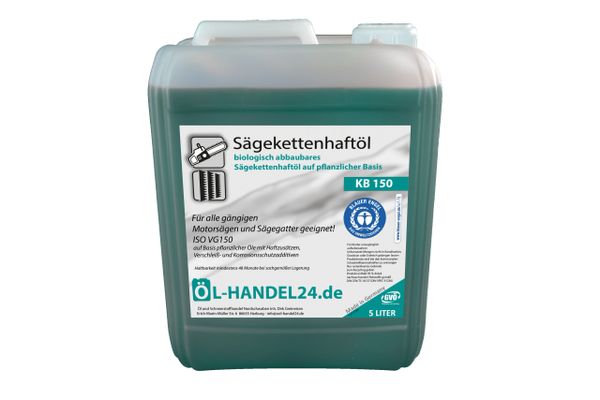 KB 150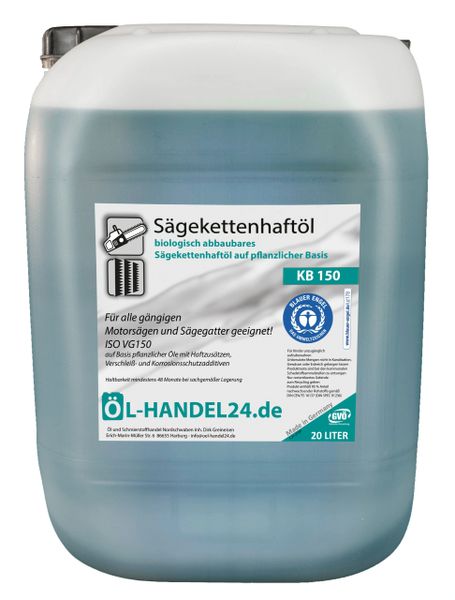 KB 150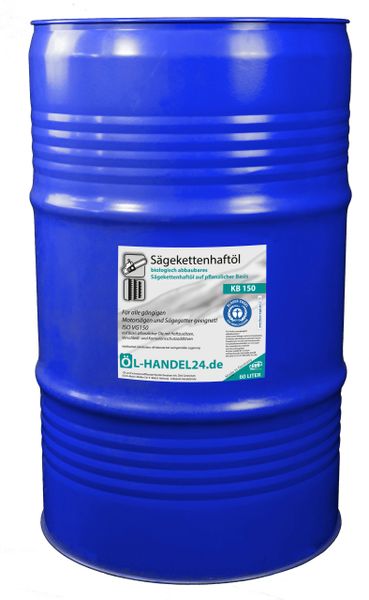 KB 150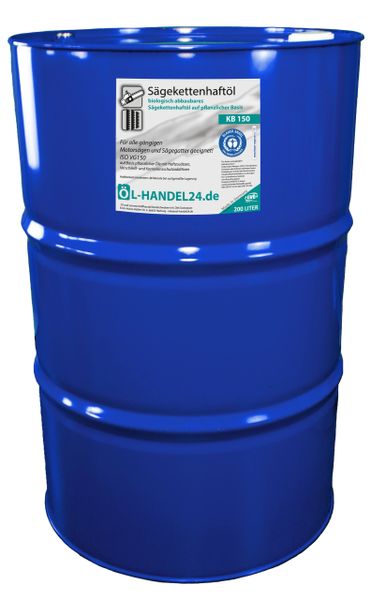 KB 150
More information about the product

Öl und Schmierstoffhandel Nordschwaben
Erich-Martin-Müller Str. 6
86655 Harburg
Germany