Notepad

Your notepad

You don't have any products on your notepad yet.
ISOMAT ZERO PAINT
Product information of the company:
ISOMAT ZERO PAINT is a matt emulsion paint for interiors, free from preservatives and plasticizers, thus preventing allergic reactions in presensitised people. Certified with the Blue Angel label, as it meets the criteria set by the Environmental Label Jury. Suitable for surfaces requiring frequent painting, such as in public buildings, hotels, hospitals, entertainment venues. Ideal for children's rooms, kindergartens, schools, etc. Features high opacity and surface coverage while offering great workability and flow. Has high resistance to washing and aging, as well as quickdrying and recoat times. Offers a beautiful matt finish. Almost odorless.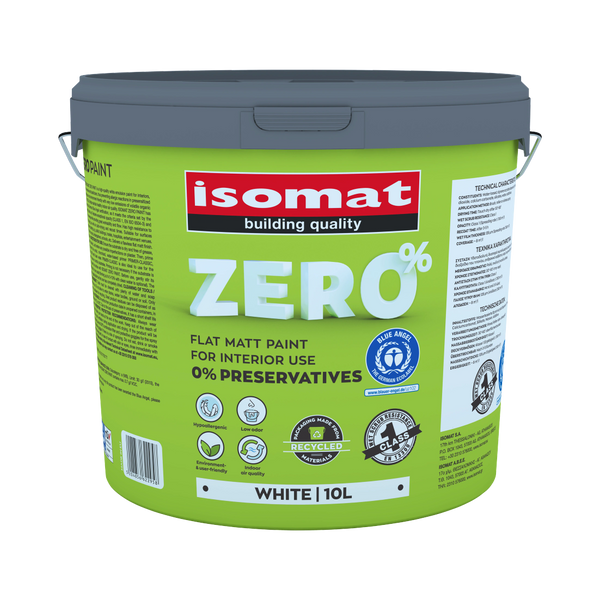 ISOMAT ZERO PAINT
More information about the product

ISOMAT S.A.
Ag. Athanasios Road - P.O.. BOX 1043
57003 Agios Athanasios
Greece