Notepad

Your notepad

You don't have any products on your notepad yet.
ISOFLOOR® PK40-2, PK40-4, PK40-6, Verlegeunterlage, bis 6 mm Dicke
Product information of the company:
The ISOFLOOR® range - Optimum coverage of all requirements
With the expansion of the ISOFLOOR® range, HBT-ISOL has created an optimal basis for the best groundnoise-borne sound-insulating bearings in construction and industry. The ever-growing challenges are confronted by the new isolation system with suitable solutions. Use below or above the screed, installation height, required impact noise reduction, cost-effectiveness or high loads - no matter which criteria influence the product choice, the ISOFLOOR® range offers the optimal solution for every construction situation. The rolls and panel material allows quick and uncomplicated installation even on large surfaces.
The ISOFLOOR® -PK40 rolls are ideal for impact sound insulation and decoupling of floor coverings in renovation areas or at low installation heights. They can be laid under laminate, parquet, carpet as well as linoleum and PVC and provide more peace and quietness. ISOFLOOR® rolls create a pleasant living and working environment and are a universal product for high demands. In certain cases, this product can also be used under screed.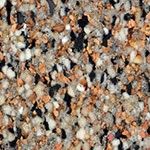 ISOFLOOR-PK40, HBT-ISOL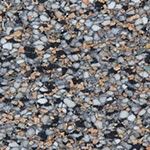 ISOFLOOR-PK40-B1, HBT-ISOL
More information about the product

HBT-ISOL AG
Wohlerstrasse 41
5620 Bremgarten
Switzerland