Notepad

Your notepad

You don't have any products on your notepad yet.
Interstuhl MOVYis3, Hero, Goal-Air, Air-Pad, BUDDYis3, YOSTERis3, UPis1 (pulverbeschichtet) gemäß Anhang
Product information of the company:
MOVYis3 EYE-CATCHING DESIGN. IDEAL TECHNOLOGY.
Good design starts where you can feel it. The MOVYIS3 product range takes the combination of design and aesthetics with form and function to a completely new level. Light, dynamic, unique: MOVYIS3 stands for weightless appearance, transparency and aesthetic highlights that will refine your work and living space. Make the extraordinary a staple item of your office furniture. Set a standard-simply by sitting.
HERO
Hero is a collection of heroes, automatically aligned for everyone. Heavy, light, big and small people. By and large, a universal talent for everyday heroes. It has invisible technology which is an integral feature of the chair. Hero focuses on each owner individually, regulating its weight, as a result of its unique autofit-synchronous mechanism. From approx. 45-120 kg, everyone can fine-tune it how they want. From athletically hard to relaxingly soft, everyone's personal taste is catered for. As perceptive as Hero seems, it is present in its slim-line form. It looks agile and athletic with its slim-line figure.
GOAL-AIR
Goal-Air. Likeable. Fresh. Versatile. Economic. This office chair is the very young, very ergonomic solution for the new generation of office swivel chairs: refreshing with its design options and colours, transparent in its design in each working area. Discreet, but with a fresh breeze, it is positioned for both the office sector and the home workspace. Transparency is a key word for corporate cultures: Goal-Air comes in versatile 3 new mesh colours, black, anthracite and orange. As a result of its slim, athletic design, it invites you to be productive and also supports you effectively. The seat upholstery can be individually designed: discreet, souvereign, colourful or matching the corporate design. Goal-Air creates a space for athletic thinkers and young, advancing employees who like to make a difference, and more.
The synthesis of lightness: Two innovations.A new sense of lightness. The new, transparent membrane consti tutes the evolution of the mesh back. It allows AirPad to float lightly in space and enhances modern, reductionist architecture. The body is kept at an ideal temperature through a high degree of moisture exchange, which prevents the build-up of heat. The membrane ensures excellent freedom of movement and provides support through fine, flexible AirPads. The Body-Float synchromechanism presents an amazing, unique body float sitting experience. Taking a seat in AirPad means gently falling back into an automatically adjusted, ideally balanced sitting position. To feel one with the chair and the environment, to get down to work and remain fresh. Wouldn't it be nice to fill the day with so much lightness? Nothing easier than that.
BUDDYIS3
- COME TOGETHER.
BUDDYis3 brings together - people, styles and situations. When you want to bring any group together, you need a strong personality, without being too dominant. BUDDYis3 succeeds in this with the greatest of ease. This family of chairs has an appealing timeless freshness and an intelligent total concept.
YOSTERis3

- SOUND APPEARANCE, FOR ULTIMATE PERFORMANCE.


Values that shape. Values that drive. YOSTERis3 stands for reliability, quality and timelessness. But YOSTERis3 also stands for perfect seating quality, functional efficiency and top seating performance. All this makes YOSTERis3 an ideal solution for people who are looking for a chair that does not dominate the room, but just fits, with effortless composure, into classical working environments. It is the perfect chair for everyone who wants to sit pleasant and healthy. YOSTERis3 has an unobtrusive presence and emanates calm and security. YOSTERis3 is also a high-performing chair that has the functional and ergonomic strength which allows people to work comfortably.
UPis1

- KEEP MOVING!


UPis1 sets your daily routine in motion. The intelligent multifunctional stool follows its owner through spontaneous conversations, workshops, meetings and brain storming sessions, keeping the user mobile and the agenda flexible. As an active alternative to the task chair, UPis1 brings a healthy change to the desk.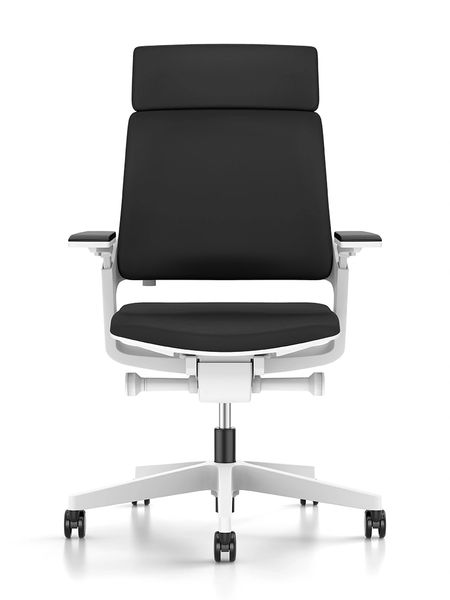 MOVYis3 23M6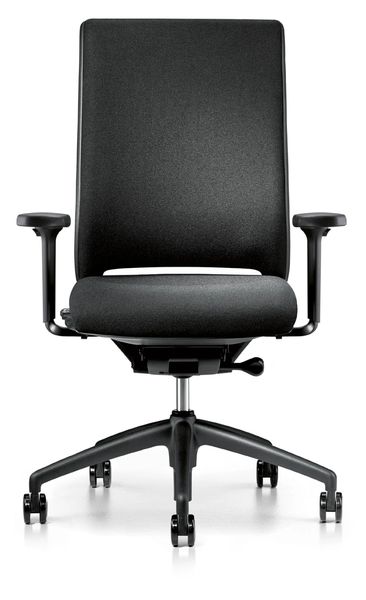 Hero 162H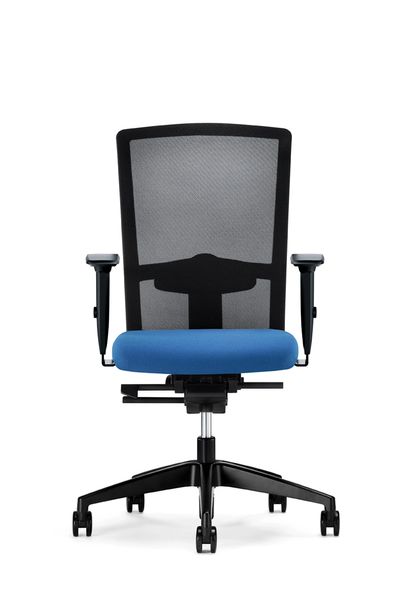 Goal-Air 172G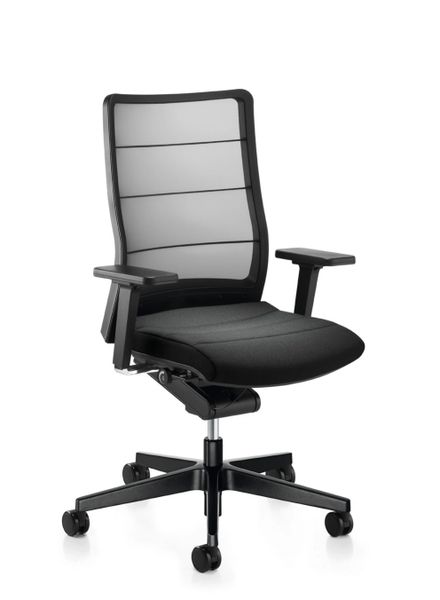 AirPad 3C42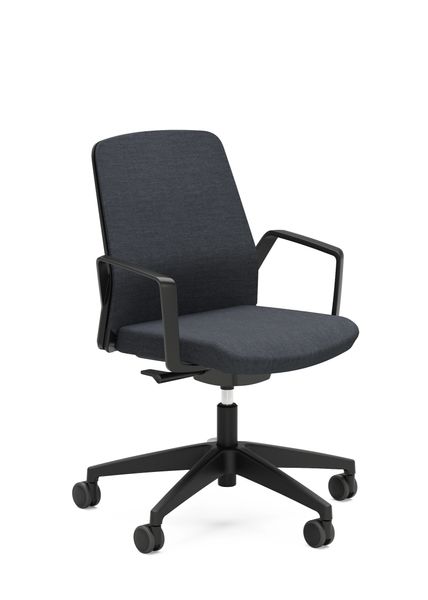 BUDDYis3 260B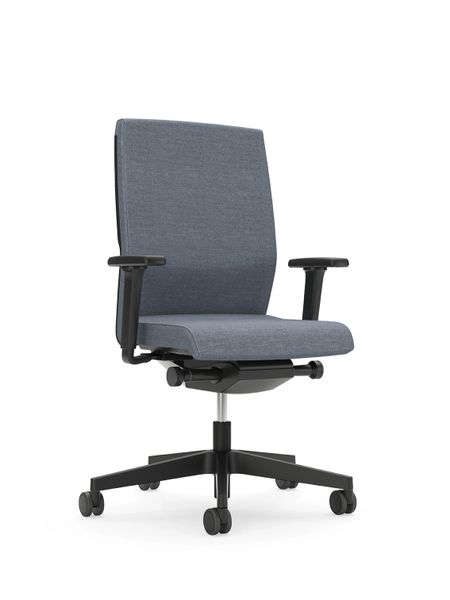 YOSTERis3 152Y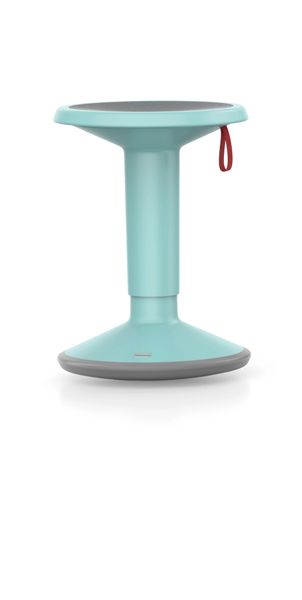 UPis1 100U
More information about the product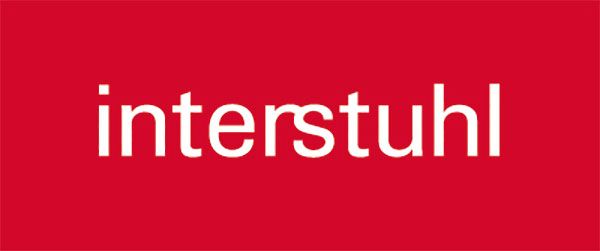 Interstuhl Büromöbel GmbH & Co. KG
Brühlstraße 21
72469 Meßstetten
Germany