Notepad

Your notepad

You don't have any products on your notepad yet.
HSM SECURIO P44i
Product information of the company:
HSM SECURIO P44i document shredder
The top document shredder in the HSM SECURIO P-series range with IntelligentDrive and touch display. This powerhouse with 205 litres of collection volume reliably processes large amounts of paper and is therefore optimal as a department document shredder.
High quality materials and "Made in Germany" quality for safety and durability.

With 3 years warranty.

Cutting rollers made of hardened solid steel.

Document shredders with particle cut have an integrated automatic oiler.

The innovative IntelligentDrive motor and operating technology offers Silent, Standard and Performance operating modes for destroying data efficiently and conveniently.

I

ntuitive operation and menu selection via the high resolution touch display.

Powerful motor for continuous operation.

EcoSmart: exceptionally low power consumption of 0.1 Watts in stand-by mode.

Blue Angel: the document shredder was awarded this for its sustainability.

Intelligent paper jam prevention. The machine recognises very quickly if too much paper has been fed in and reacts autonomously.

The device automatically switches off if pressure is applied to the safety element.

Light barrier for automatic start/stop.

Convenient removal and emptying of the collecting bag.

Reusable cardboard box as bin for shredded material.

High quality, robust and mobile thanks to the wooden cabinet with castors.

A full bin is indicated optically and the removable waste container can be emptied effortlessly.

Level indicator through inspection window.

S

cope of delivery: Plastic bags (5 pieces), Cardboard box (1 piece), Special lubricating oil (250 ml) for cross cut versions.
HSM SECURIO document shredders for the department: data destruction at the highest level. The shredders in the Professional series are equipped with the impressive and innovative IntelligentDrive motor and operating technologies – up to 40 % more performance, intelligent prevention of paper jam and a reduced operating noise level. Perfect for large working groups of up to fifteen people.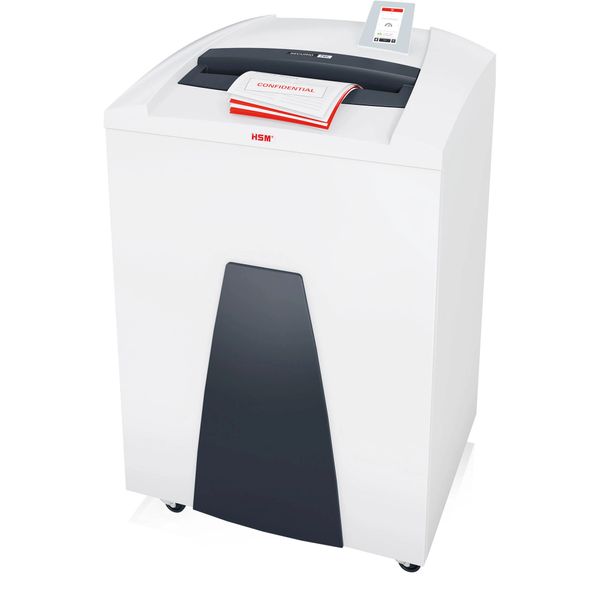 HSM_SECURIO_P44i_1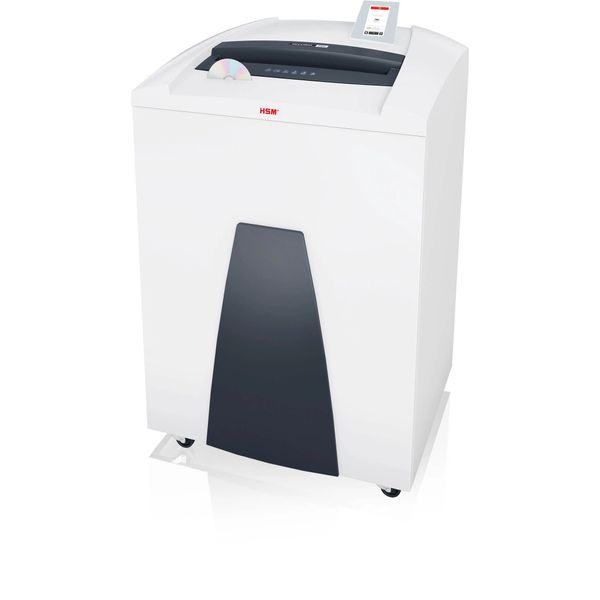 HSM_SECURIO_P44i_2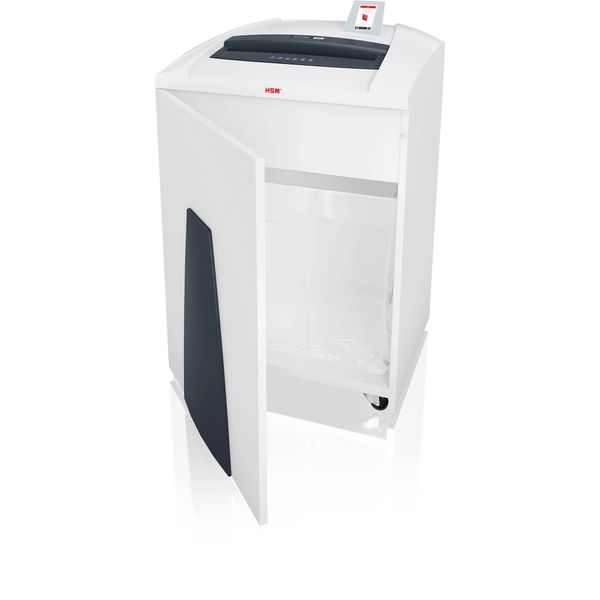 HSM_SECURIO_P44i_3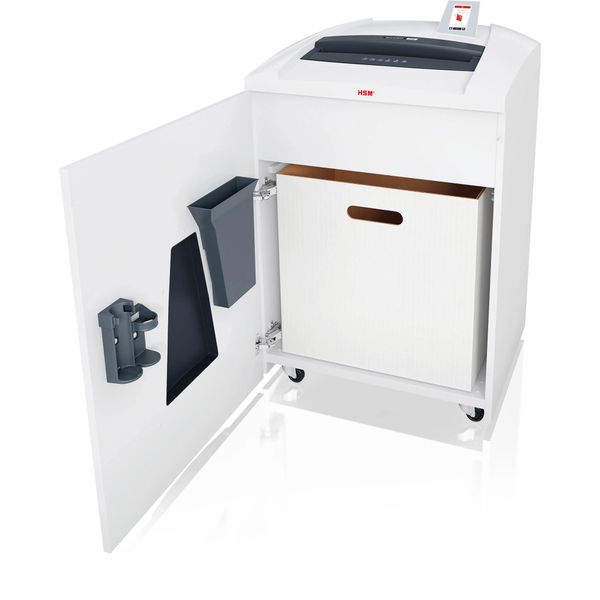 HSM_SECURIO_P44i_4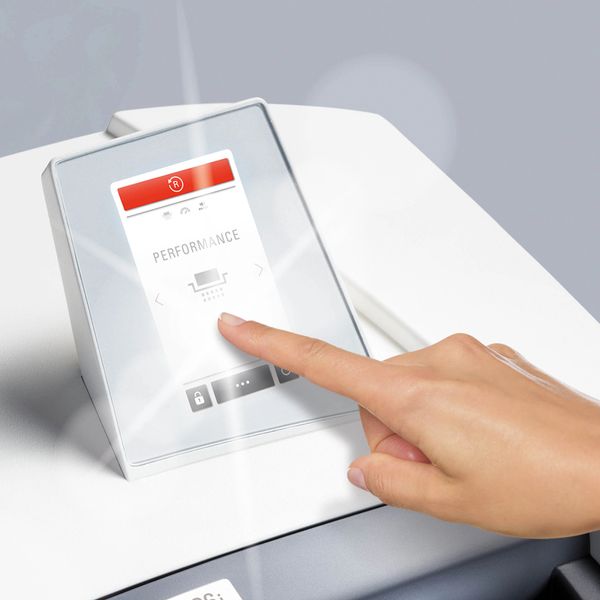 HSM_SECURIO_P44i_5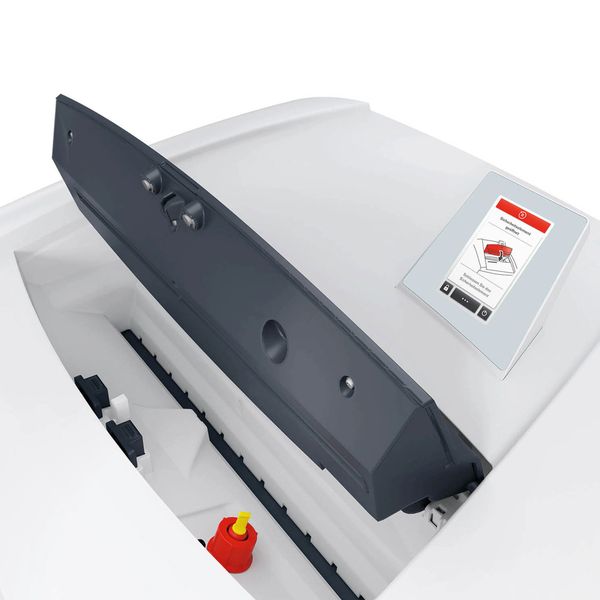 HSM_SECURIO_P44i_6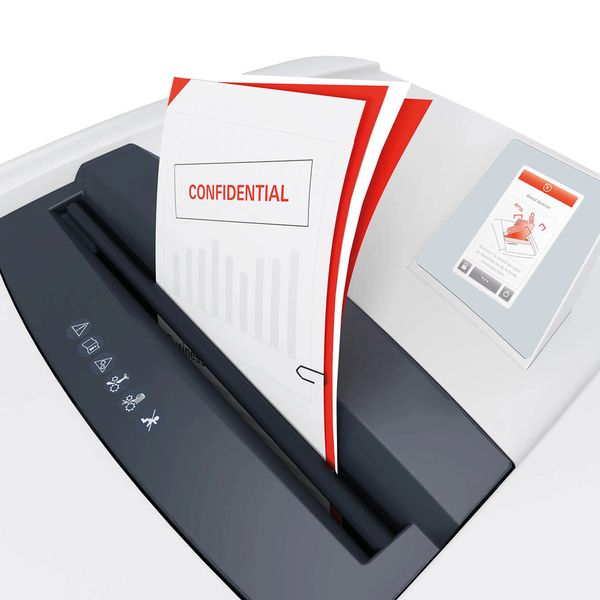 HSM_SECURIO_P44i_7
More information about the product

HSM GmbH + Co. KG
Austraße 1-9
88699 Frickingen
Germany