Notepad

Your notepad

You don't have any products on your notepad yet.
HORNBACH SKANDOR Aqua-Stop XPS 2,2mm
Product information of the company:
SKANDOR AQUA-STOP 2.2 mm - The underlay for low structural heights with integrated moisture protection
SKANDOR AQUA-STOP 2.2 mm is used in rooms in which only a low structural height can be realised. In the event of heavy loads caused by walking or heavy furniture as well as falling objects, the product made of expanded polystyrene foam reliably protects the floor and at the same time reduces noise such as walking and impact sound.
SKANDOR AQUA-STOP 2.2 mm has an integrated vapour barrier as a combination product and thus protects the floor from moisture damage through AquaStop™ technology.
The fanfold system "easy lay" ensures that the underlays are laid out quickly and flat. With the "easy click" connection system, the individual lengths can be securely clicked together. The printed grid "easy cut" enables a precise cut to size very easily with a cutter knife.
SKANDOR AQUA-STOP 2.2 mm has been awarded the Blue Angel as a particularly environmentally friendly product.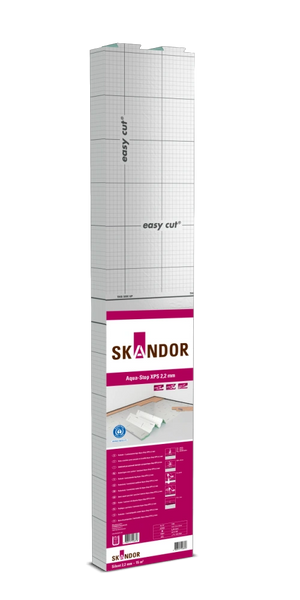 SKANDOR AQUA-STOP 2,2 mm, SELIT Dämmtechnik GmbH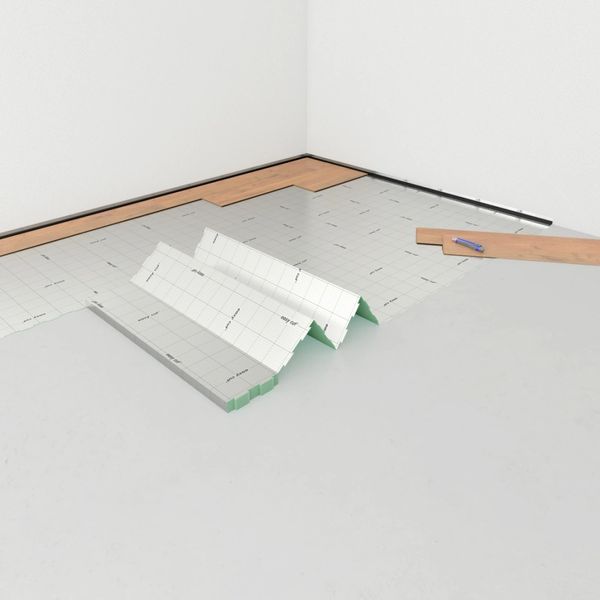 The underlay for low structural heights with integrated moisture protection, SELIT Dämmtechnik GmbH