Notepad

Your notepad

You don't have any products on your notepad yet.
edding 24 EcoLine highlighter
Product information of the company:
edding 24 EcoLine highlighter - the first Blue Angel of its kind!
Highlighter for highlighting and marking text passages and notes on almost all paper surfaces. At least 90% of the cap and the barrel are made from renewable sugarcane-based resources. Climate neutral product. Available in five bright neon colours and in five pastel colours. The water-based ink is characterized by a high coluor brilliance. The filter fibers are made from recycled material and the product can be refilled with the edding HTK 25 refill service to extend its service life.
100% edding quality - totally sustainable!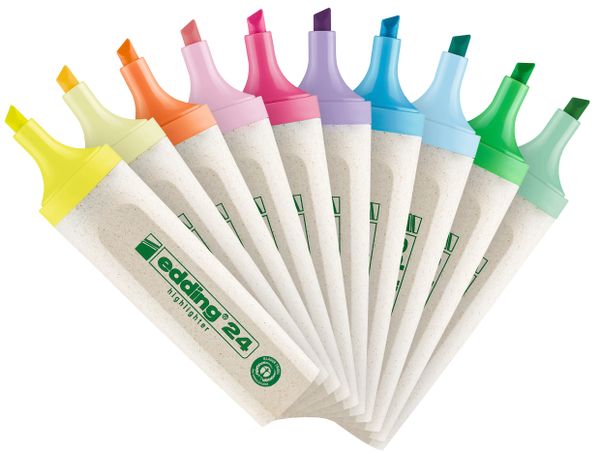 edding 24 EcoLine highlighter in 10 Farben, edding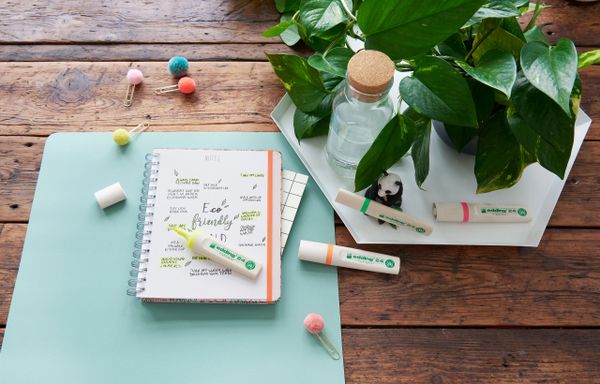 edding 24 EcoLine highlighter - Anwendung A8, edding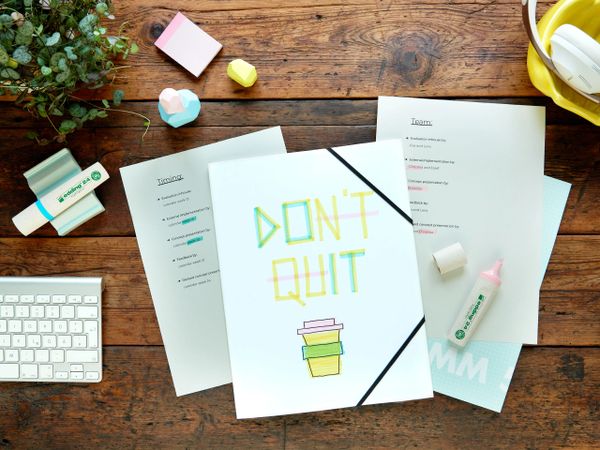 edding 24 EcoLine highlighter Pastellfarben, edding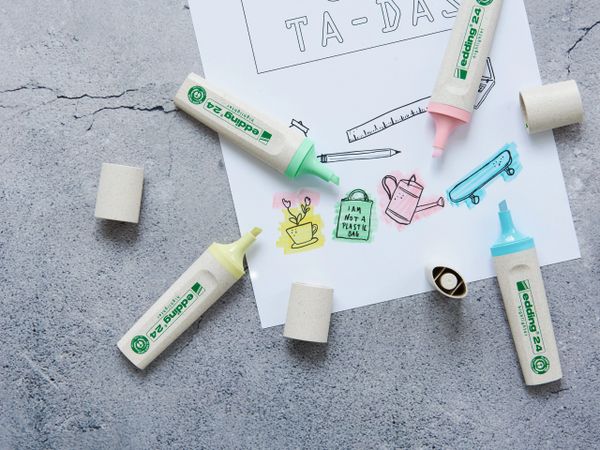 edding 24 EcoLine highlighter Pastellfarben, edding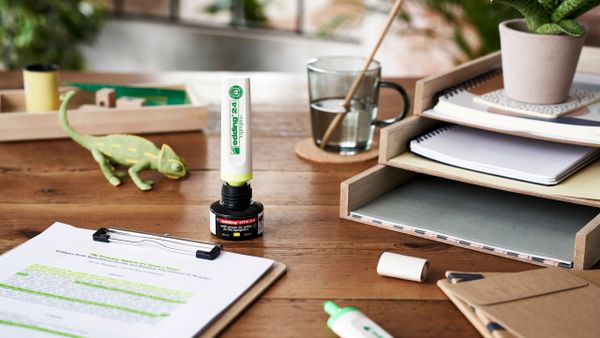 edding 24 EcoLine highlighter - refill, edding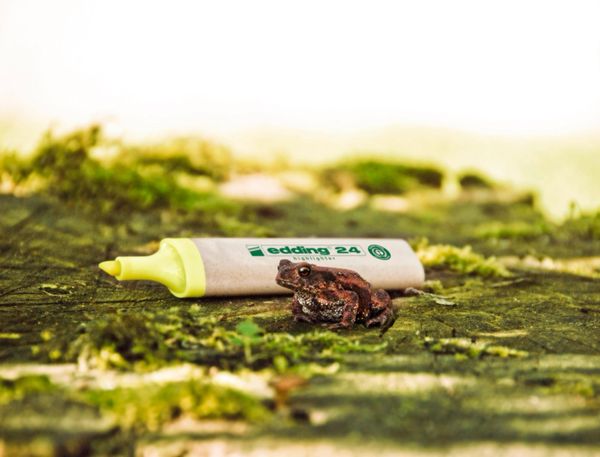 edding 24 ecoLine Highlighter - Frosch, edding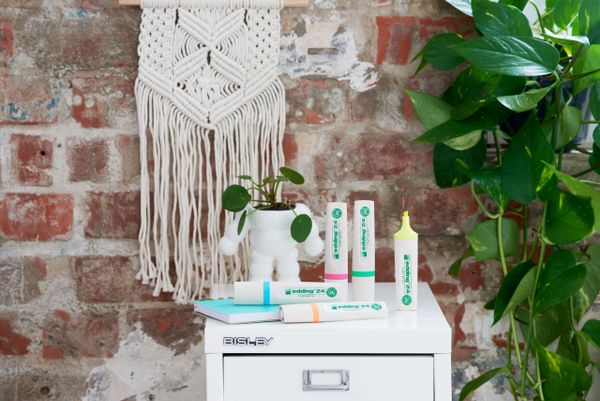 edding 24 EcoLine highlighter Anwendung A9, edding
More information about the product