Notepad

Your notepad

You don't have any products on your notepad yet.
DRAGON Tiefgrund blau/ DRAGON TIEFGRUND/ DRAGON TIEFGRUND DEEP PENETRATING/ DRAGON DG10 GRUNT GLEBOKO PENETRUJACY
Product information of the company:
TIEFGRUND
1. Description
After drying, the product forms a transparent, flexible coat, permeable to water vapour. Effectively decreases substrate water absorption and unifies the properties of the entire surface being primed. Reduces paint consumption. Free of solvents (< 1,0 g/L).
2. Properties
Colour: blue;
Density: 1,0 ± 0,05 kg/L;
Drying time: 2 hours;
Coverage: 10 - 20 m²/L depending on substrate type and absorption rate.
3. Intended use
This product is intended for priming porous and absorptive substrates, such as gypsum boards, cement panels, floors, plasters (including dispersion plasters), etc. It can be applied to new substrates; it is also suitable for renovation of existing substrates, as an undercoat for paints, adhesives, self-levelling compounds, smoothing mortars, ceramic tiles, plasters, paper-backed wallpaper, vinyl-backed wallpaper and glass textile wall covering. It can also be applied to ensure proper adhesion, to surface to be protected, of outer layers which protect the substrate against environmental factors such as precipitation, solar radiation, biological agents. The primer is intended for both internal and external use.
4. Directions for use
4.1 Surface preparation.
The surface should be degreased, dry and free from contamination (dust, old paint, fungal growth, mould, etc.). New mineral stucco should be seasoned for a minimum of 6 weeks prior to being primed.
4.2 Tools.
Apply using a brush, roller or spray.
4.3 Application temperature.
Use the primer only when its temperature as well as ambient and substrate temperature are within the +5°C to +30°C range.
4.4 Guidelines.
Stir or shake before use. It is recommended to apply a second coat to highly absorptive substrates. Allow primed surfaces to dry for ca. 2 hours at +20°C and humidity 50-60% before continuing. Close the container tightly after use.
4.5 Tools and soiled items cleaning.
Wash tools with water immediately after use.
5. Shelf life
2 years.
6. Capacity and packaging
1 L - plastic bottle
5 L - plastic canister
7. Notes
Transport and storage requirements:
Transport and store in tightly closed original packaging, at temperatures between +5°C and +30°C. Keep out of reach of children.
Other information:
Use A2/P2 combination filter for paint spraying. Use P2 dust filter for grinding. During application and after work is completed, keep the area intensively ventilated until the characteristic odour disappears. Do not eat, drink or smoke while using this product. In case of contact with eyes or skin, immediately and thoroughly rinse with water. Do not allow product to enter drains, waterways or soil. Make sure that containers are completely empty for recycling. Liquid paint leftovers can be returned to a collection facility for paint residues. If swallowed, get immediate medical attention – show this package or label.
Composition:
Composition: Styrene-acrylate copolymer, water, Pyrithione zinc, 1,2-benzisothiazol-3(2H)-one.
Contains 1,2-benzisothiazol-3(2H)-one. May produce an allergic reaction. Information for persons with allergies at telephone number: +48 12 625 75 00.
GIS Code: D1- Solvent-free dispersion adhesives/primer.
VOC: Category A; Binding primers; Type WB is 30 g/L, maximum VOC in the product is 20 g/L. Maximum VOC in the product is 2%.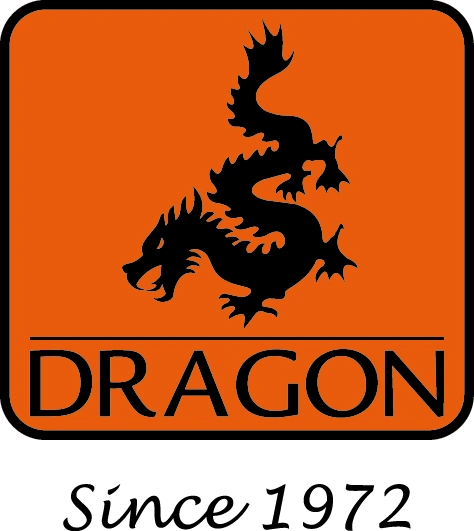 Dragon Poland
ul. Rtm. Witolda Pileckiego 5
32-050 Skawina
Poland